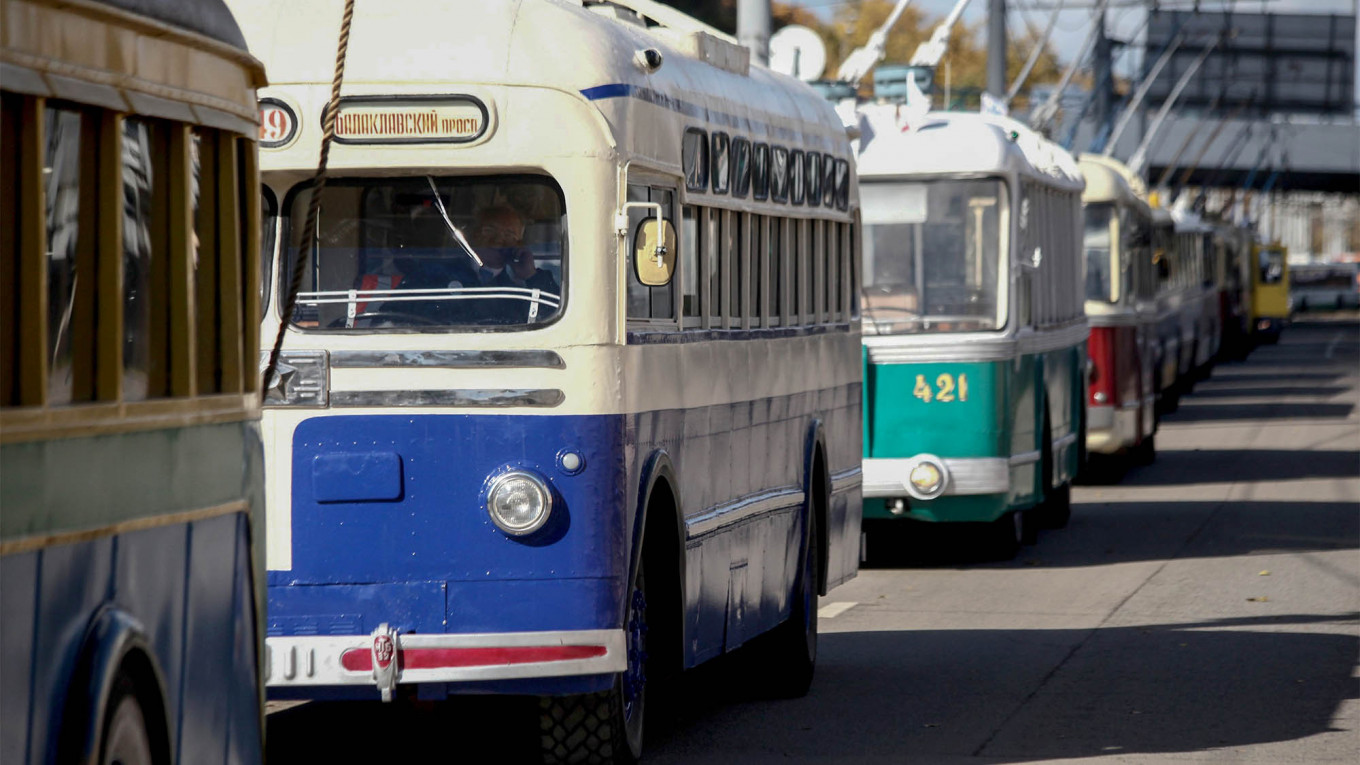 Moscow's trolleybuses, a staple of city-dwellers' commutes for nearly a century, have taken their final journey into the sunset.
The Russian capital announced Tuesday that it will be retiring all its trolleybuses and replacing them with regular buses and electric buses.
"The decision to gradually abandon the trolleybus service was not easy for us, but we understand that this is a step forward. The future belongs to innovative electric transport," the head of Mosgortrans, the city's transit agency, told the state-run TASS news agency.
Before we say goodbye to the trusty trolleybus forever, here's a look at different trolleybus models from decades past: