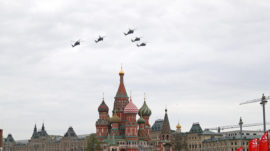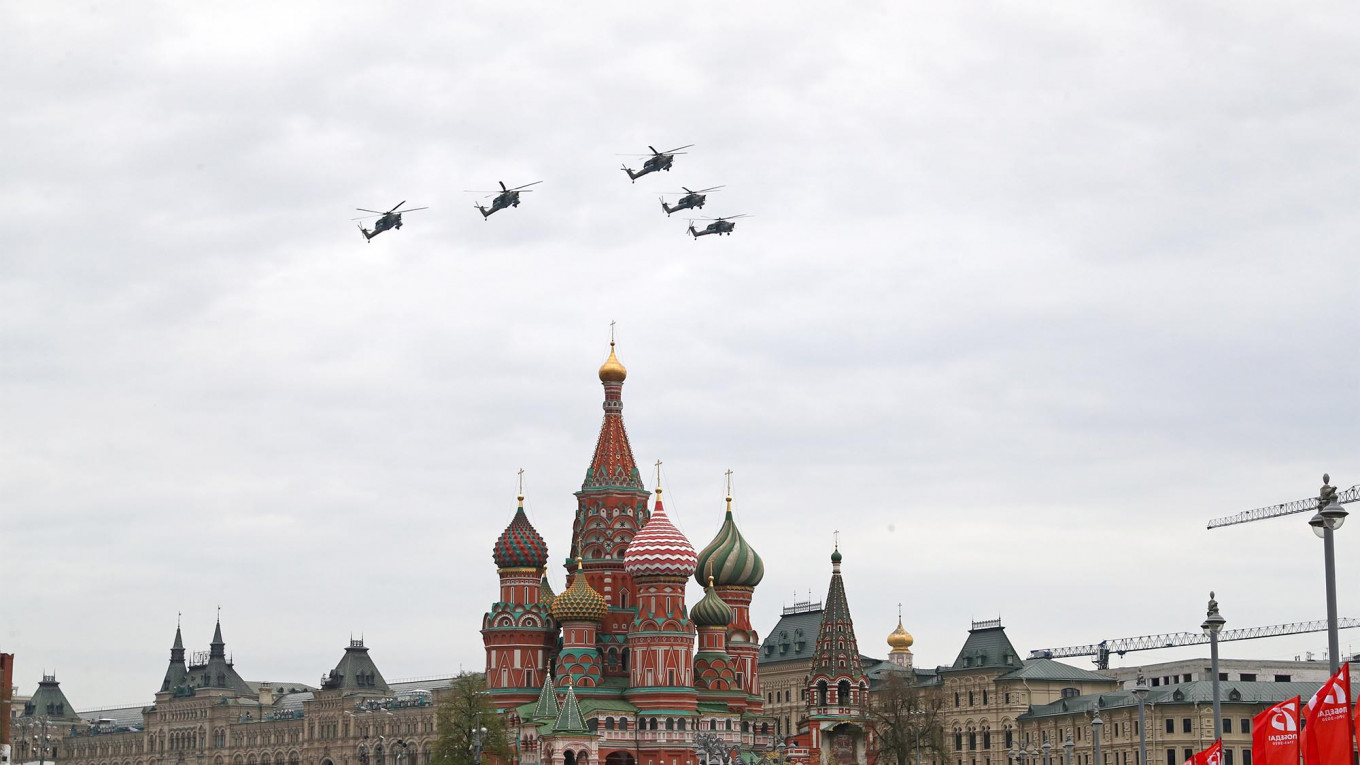 Russia's annual Victory Day parade on May 9 may be postponed due to the coronavirus, but that's not stopping the country from commemorating the holiday.
Instead of the traditional ground parade — typically a massive display of military power that traverses Moscow's Red Square — Russia's Air Force will stage an air show over the capital on May 9.
In Monday's rehearsal for the big event, 75 fighter jets, bombers and helicopters flew in formation over Moscow.
Here's a look at the rehearsal flight in action: