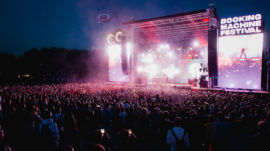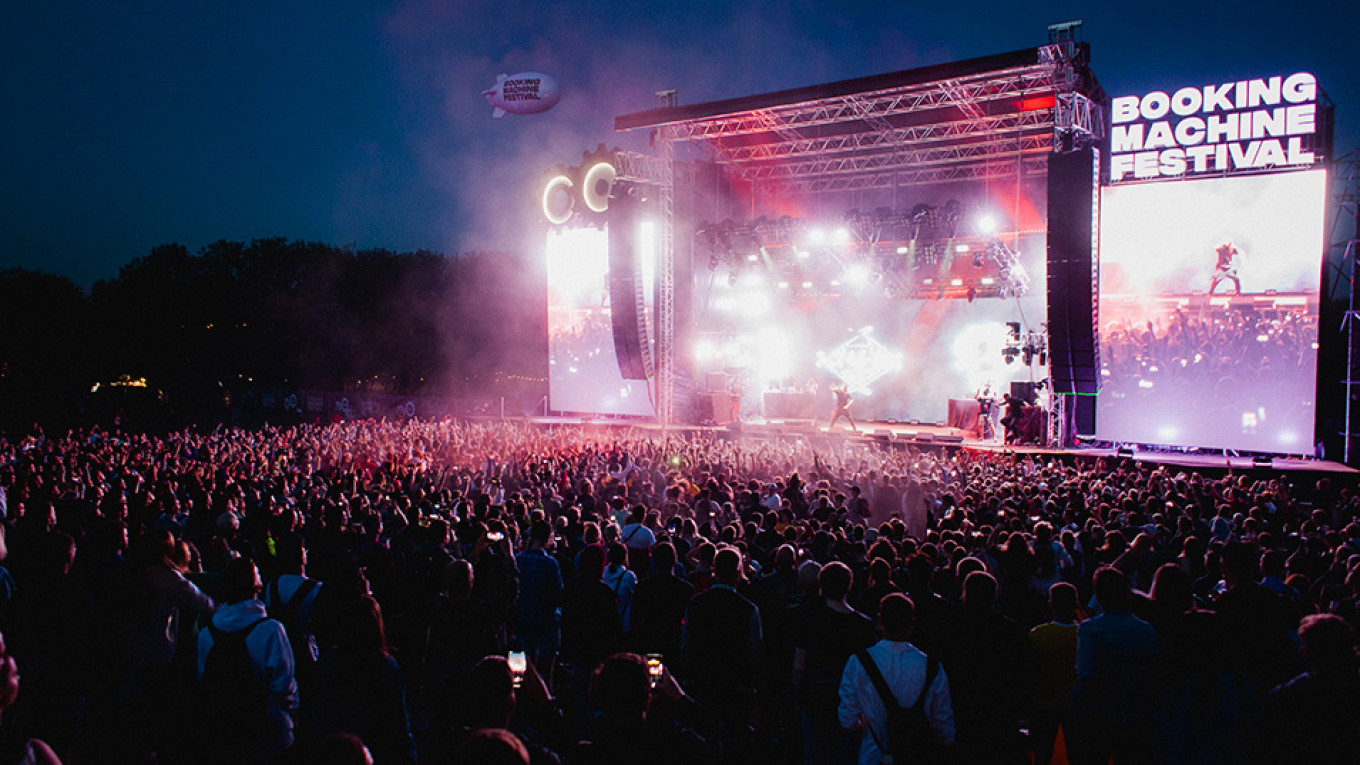 By the calendar it's still summer, but the weather is decidedly autumnal. All that means is that you have all the more reason to party! The second half of August is simply packed with small (and not so small) festivals and concerts that you should definitely see if you happen to be in the Russian capital.
First, the experimental music festival Fields has found a new venue this year – the night club Mutabor, located in a rundown industrial area in the Dubrovka neighborhood. Mutabor opened this summer, founded by Natasha Abel, former organizer of the famous Outline festival and Arma 17 club (both defunct) and the people behind Rabitsa club, which was closed at the peak of its popularity. Fields will take place on Aug. 10-11, and this year's  line-up is headed by Senyawa from Indonesia, SHXCXCHCXSH from Sweden and Carla Dal Forno from Australia, as well as prominent Russian electronic musicians like Kedr Livansky and Kate NV. 
At the same time another festival will take place on Aug. 10 across the city at the Green Theater in Gorky Park. Entitled Zavtra (Tomorrow) it will feature french pop star Zaz, Mumiy Troll, probably Russia's most popular rock band and Anton Belyaev aka Therr Maitz, who skyrocketed to fame after making it to semi-finals in "Golos," Russian version of American show "The Voice." 
The second edition of the strangely named Booking Machine festival will take place on Aug. 24 at Izmailovsky park. Booking Machine is a record label founded by Oxxxymiron, one of the most popular Russian rappers. Apart from Oxxxymiron, the line-up includes Thomas Mraz, who plays alternative R'n'B and has been compared to the likes of The Weeknd and Frank Ocean; another neo-R'n'B singer, Souloud; and other Booking Machine signees. The festival's foreign headliners are Lil Skies and Pouya, both young white American rappers. 
Billie Eilish, the latest teenage pop sensation from the U.S., will play her first concert in Moscow on Aug. 27. Looks like she has quite a few fans in Moscow, since due to overwhelming demand the venue was moved from an originally booked smaller concert hall to Megasport – the huge new hockey stadium. Tickets are available from all main event ticket vendors.
Foals, math-rock pioneers from England, will play a solo concert on Aug. 29 at Adrenaline Stadium. It's not the band's first visit to Moscow. They previously played at festivals like Afisha Picnic. Foals' Moscow gig is part of a worldwide tour to support their recently released album, "Everything Not Saved Will Be Lost." The album was divided into two parts, the first came out in March and the second one is due in October, so expect some new, as yet unreleased material.
The Moscow summer festival marathon will officially close with the Red Bull Music Festival, which will take place at not just one, but several venues on Aug. 30-Sept. 1. "King of boogie" Leroy Burgess will perform at Strelka on Red October island, while Russian indie-pop band SPBCh will play a 24-hour concert at Richter, a popular restaurant-cum-gallery/performance venue.
There will also be an underwater concert at Chaika open-air pool, so pack a swimsuit.  
You can't make this stuff up, folks.