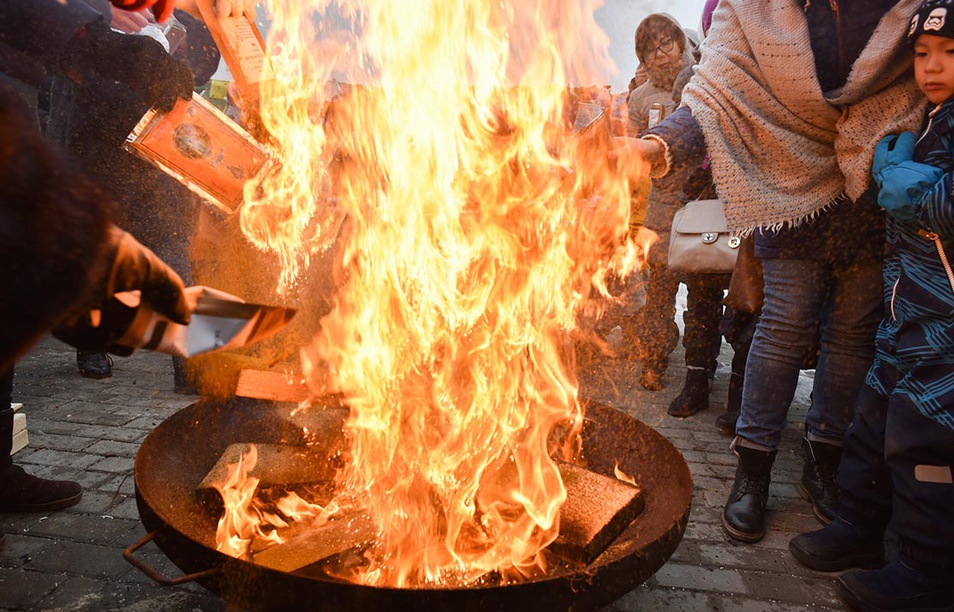 A group of Buddhists held a ceremony in honor of the new lunar year at a temple in northeastern Moscow on Sunday, Feb. 10.
They celebrated the beginning of the Year of the Earth Pig at the Drepung Gomang Buddhist monastery, lighting fire offerings in a traditional ceremony.
Here's a look at the ritual.