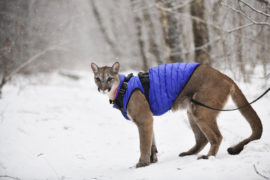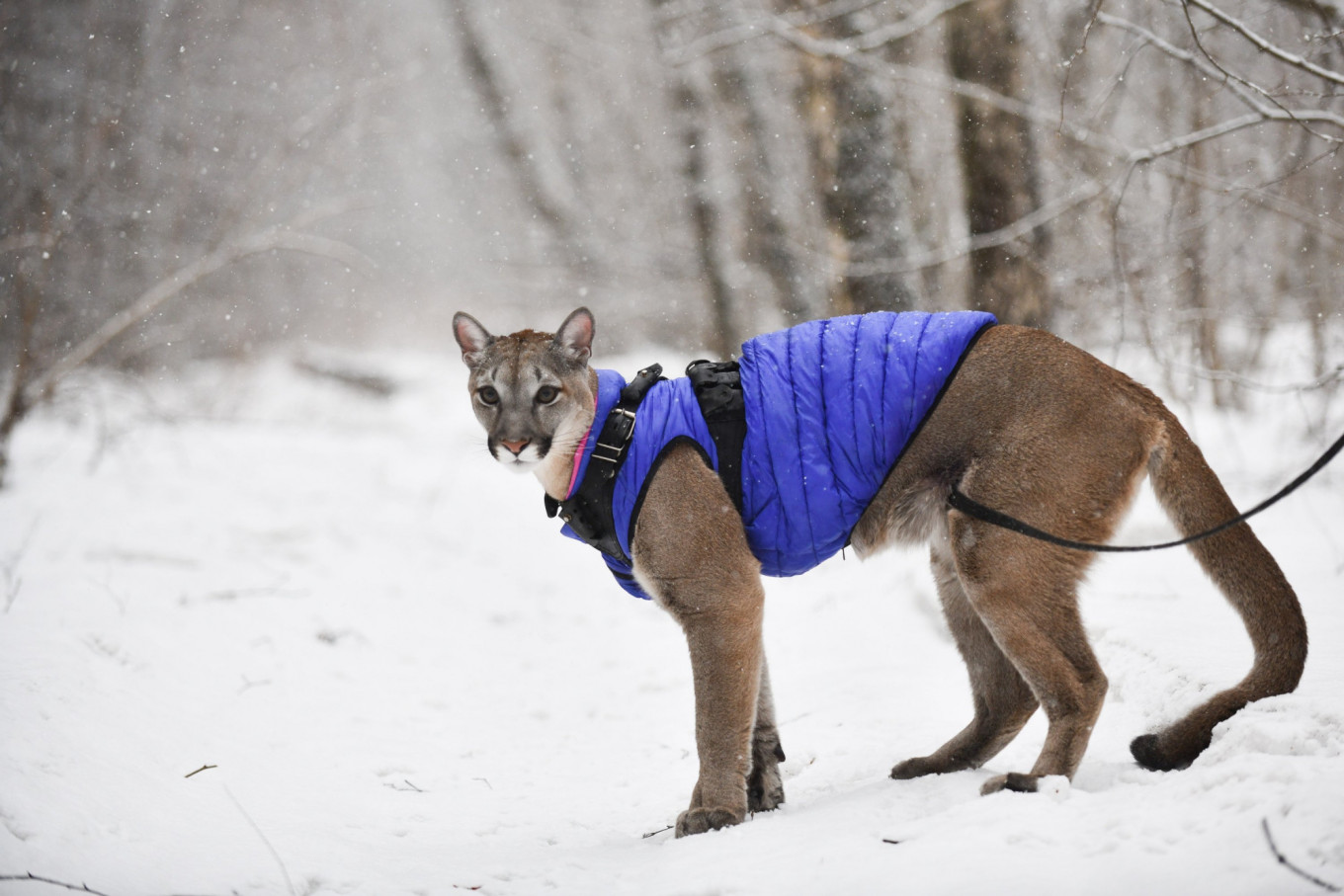 As the world's fourth-largest wild cat and a native of the Americas, the sight of a leashed puma in a coat on a snowy Moscow weekend would surprise even the most open-minded park-goer.
Irma the puma, however, is as domesticated and well-behaved as any house cat, according to her owners, Marina and Sergey.
Retired from a Moscow zoo after it had been closed down, Irma was welcomed into the couple's domestic life in 2017. She now has a strong social media presence, with nearly 90,000 Instagram followers.
Pumas are at their most active during the twilight hours, so Irma follows a strict schedule: She wakes up at 5:30 a.m. on the dot every day.
This unconventional family unit has kitted out in matching coats, demonstrating purrfect coordination and also keeping up with Moscow's high fashion.
Here's a look at Irma and her family on a recent day out in the park: