In this house you can fall in love at first sight. He is handsome genuine simple beauty and discreetly elegant. It is reliable and durable as granite rock. He has a good and obedient nature, and it is cozy and quiet with all its inhabitants.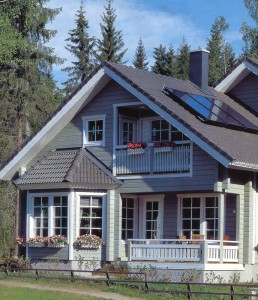 The firm Lapponia House – Finnish, so its specialists, drawing on the traditions and knowledge of many generations, has successfully developed and implemented the construction of the walls, which absorbed all the best achievements of the past and the present. So, based houses Lapponia House formed a multilayer structure, sheathed wooden panel mi. This prevents shrinkage and distortions of the walls, cracks in the wood. Panels can be in the form of a round log or planed timber, as the insulation using mineral wool, in addition, there is windproof stand. In the house with such walls warm in winter and not hot in summer.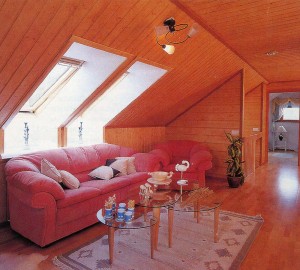 The interior is cosy home
All the houses from Lapponia House like brothers and sisters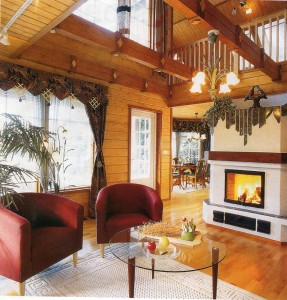 Great light the fireplace in a cozy home.
– each with its own character and his person, but they are all equally wonderful and always keep all the best qualities that resemble them. In this project – Pinea 170
– the walls are made of solid insulated timber, planed under the beam; exterior and interior panels is a panel made of massive logs. The secret charm of this two-storey house, external appearance which immediately attracts the attention of everyone, is a harmonious combination of volumes, carefully calibrated using parts, a rational approach to the planning and functional division of the living space.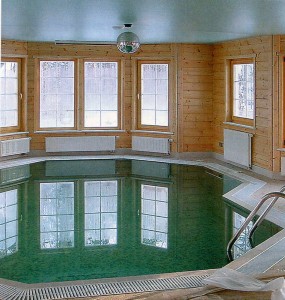 Pool in a private house.
This house is a haven of comfort and warmth, the citadel of prosperity and happiness, the abode of love and kindness. Surprisingly comfortable on your device, the home lives with their owners, allowing them to realize all your most daring projects and dreams. This house, created with love, he gives love to all who have the good fortune to live in it.
Plan 1 floor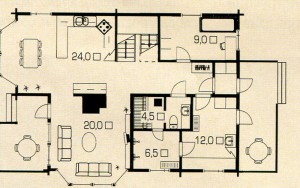 The plan of the 2nd floor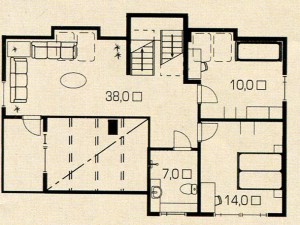 Total area – 184,0 m2 1st floor – 108,0 mA Living – 20,0 m2 Connectology – 24,0 m2 Guest bedroom – 9,0 m2 Bathroom – 2,0 m2 Sauna – 4,5 m2 lounge – 6,5 m2 terrace – 23,0 m2 Laundry room – 12,0 m2, 2 floor – 76,0 m2 Hall 38,0 m2 Children – 10,0 m2 Bedroom – 14,0 m2 Bathroom – 7,0 m2 Balcony – 6.0 m2