At all the times Russia was glorious by its craftsmen. Palekh, Pavlovo, Zhostovo, Gus-Khrustalny — these are only a few centers of famous Russian crafts situated in these places. No doubt, folk handymen prove out the meaning of the words «Applied and Decorative Arts».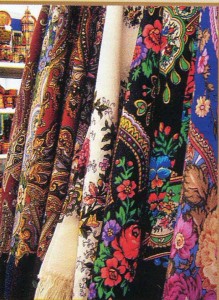 Each of these handyworks is a unique creation which at the same time could and must be used in everyday life. Any home will be decorated by a salver and kitchen implements with Zhostovo-painting: against a dark background the flowers of fairytale beauty blossom. A gorgeous gift to any home is lacy napkin and towel embroidered by mistresses of needlework of Pereslavl. If you have decided to" spring a surprise, don't ignore elegant finift (enamel) ornamentals — native Russian technology of enamel painting. While production of the ornamentals and the caskets a famous Palekh painting is used.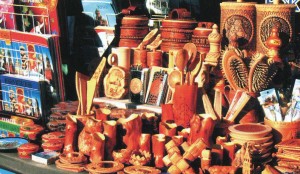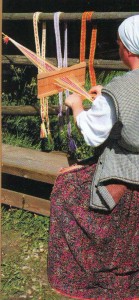 Curious varnished miniatures are not only illustrations to the epics and tales, these are individual masterpieces of art. A colorful kerchief from the Pavlovsky Posad on any woman is not worse than any other ornamental. And bring from the journey a toy for your child — cute carved in wood animal, manikin or earthenware penny-whistle.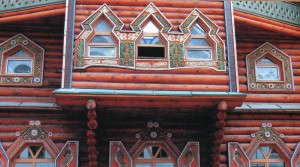 Sergiev Posad traditionally is glorious by toy production. Famous Russian matrioshka also was born here. Having been brought from Japan as a toy «with a secret», it changed and became a red-cheek Russian beauty, one of the symbols of Russia. Professionalism and folk-customs are combined in the handywork of glass-blowers of Gus-Khrustalny. Every edge of the unique creations made by t masters of the «crystal hea Russia is glittering with m of sparks.