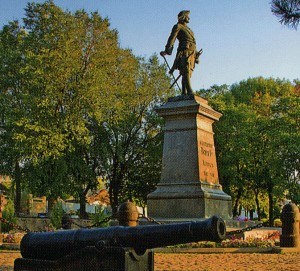 EN High business activity and developed partner relationships with great number of world countries made Rostov region one of the most attractive tourist's areas In the south part of the Russia.
For the Russian and foreign travelers Rostov is interesting by its unique cultural-historical heritage, which reflected antiquity, the Middle Ages and the main periods of Russian history. Only here you may meet with customs, relic and the glory of Cossack Don. There are still ancient kuren-houses In many Cossack villages; the bell rings come from the temples built in XVII I—XIX centuries, and exactly in the street you may listen folk sings during holidays.
How wonderful the row over the Don! There are marvelous preserved places, attracting panoramas, vast expanse of quiet river and excellent fishing. Every year Azov Sea joins together the fanciers of active recreation on the water. Piny and deciduous forests, boundless steppes with picturesque tracts and multiple lakes In the north are good for hikers, as well as for hunting… You are welcome! We are happy to see you as our guest on Don!
DE Durch hohe Geschäftsaktivitäten und die Entwicklung partnerschaftlicher Beziehungen mit vielen Ländern der Welt ist das Gebiet Rostow zu einem der anziehendsten Touristengebiete im Süden Russlands geworden. Reisende aus Russland und Ausland interessieren sich für das einzigartige Geschichts- und Kulturerbe des Gebiets Rostow, das die Antike, das Mittelalter und die wichtigsten Perioden der russischen Geschichte widerspiegelt. Nur hier kann man die Sitten, Bräuchen, Reliquien und den Ruhm des Kosaken-Dons kennen lernen. In vielen Kosakensiedlungen stehen noch die alten, sogenannten Kuren-Häuser, in den im 18.-19. Jh. gebauten Kirchen ertönt Glockengeläut, und an Feiertagen erschallen Volkslieder direkt in den Strassen…
Und wie herrlich sind Bootsfahrten auf dem Don! Man kann unter Naturschutz stehende Gebiete und bezaubernde Panoramen bewundern sowie die Weite des langsamen Flusses genießen. Der Don ist auch für seinen hervorragenden Fischfang bekannt. Freunde aktiver Erholung auf, im und am Wasser versammeln sich jährlich an der Küste des Asowschen Meeres. Kiefern- und Laubwälder, unendliche Steppen mit malerischen Waldstücken und zahlreichen Seen im Norden des Gebiets sind gut sowohl für Fußwanderungen, als auch für die Jagd… Kommen Sie her! Am Don freut man sich über Gäste!