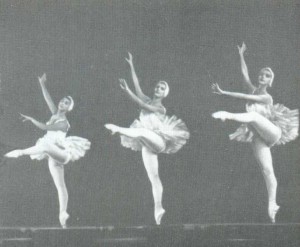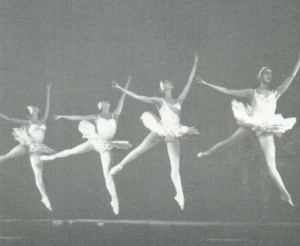 Dance of the Snow Flakes
Indeed a graceful ethereal dance! Fluffy snow flakes whirl in a fantastic reel, their noiseless eddies affording hours of endless delight.
One can apply the same epithet to the Russian ballet, which in the one and a half centuries of existence has acquired world fame. Ballet stars the world over count it an honor to go through the Russian school of choreography and a Russian name is the favorite pseudonym of dancers of any nation.
It is a feast for the eyes to attend a Russian ballet show at Moscow's Bolshoi or Saint Petersburg Kirov Opera House. It captivates primarily by the ballerina's surprisingly profound characterization and the faultless harmony о the entire corps. The Bolchoi production of "Swan Lake" "Sleeping Beauty" and "Giselle" are classical and have been seen in many countries. The exceptional ease which such virtuosos as Ulanova, Plisetskaya, Struchkova Lapauri and the youthful Maksimova and Ryabinkina perform, create a magic unforgettable spectacle. You see a masterpiece taking shape before your eyes, a masterpiece which is a mosaic of top-rate acting, faultless choreography music and decor. Every new minute is an exquisite novelty.