An ancient town on the great Russian Volga River is Uglich. One may call it a town-monument. Different historical periods of Russia are reflected in the architectural view of the town. Here the following masterpieces of Old-Russian architecture are to be seen: the Prince's Palace, the Uspenskaya Church, the ensemble of Voskresensky Monastery.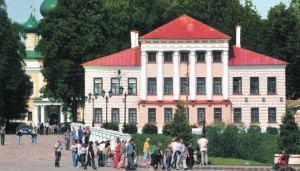 The St' Demetrius-on-Blood Church stands on a high cape, no doubt it is the most famous temple of Uglich, which is visited by millions of tourists and pilgrims. According to the legend exactly at that place the historical drama was played in the 16th century, where the tsar's son, little tsarevich (prince) was killed here. There are 25 functioning temples, 2 Orthodox and 1 old-church monasteries in the town.
There are many museums and exhibitions in the town. One could be acquainted with the usual life of the citizens of the 19-20th centuries. An unusual exposition «Uglichskie zvony» in the ancient residence offers you to listen to the songs and folk melodies, which is performed with the 25 hand bells, built in the miniature belfry. Chorus is a family and the main performers are the children. You can visit the museum of the Merchants' life and its performances. In the cellar of the museum there is a tavern.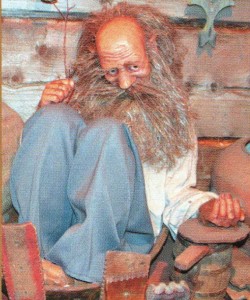 There are some specific museums in Uglich. For example the museum called «Library of Russian Vodka». Except the interesting exposition there is a tasting room, where the visitors have the opportunity to buy the real Russian vodka of best Russian factories. The unusual museum of myths and superstitions is a private exposition devoted to exploring of Slavs mythology, legends and superstitions of Old Russia.