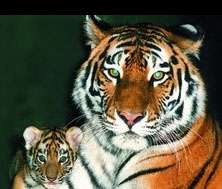 Established in 1865, the Zoo has been greatly enlarged during the years of Russianpower; now it is a scientific and educational centre of great importance.
In the Zoo there are over 200 species of animals and birds, among them hippopotamuses, elephants, lions, leopards, giraffes, several species of monkeys, white polar bears, brown and Himalayan bears.
Here one can see such rare animals as a giant ant-eater, an armadillo and a rhinoceros. The summer terrarium (tropical house) contains crocodiles, cobras and pythons.
Recently the collection of animals has been enriched by a stork marabu. a screw-horned chamois, a gigantic salamander and a Persian gazel. In 1959, for the first time in the history of the country's Zoos, a baby-giraffe was born here.