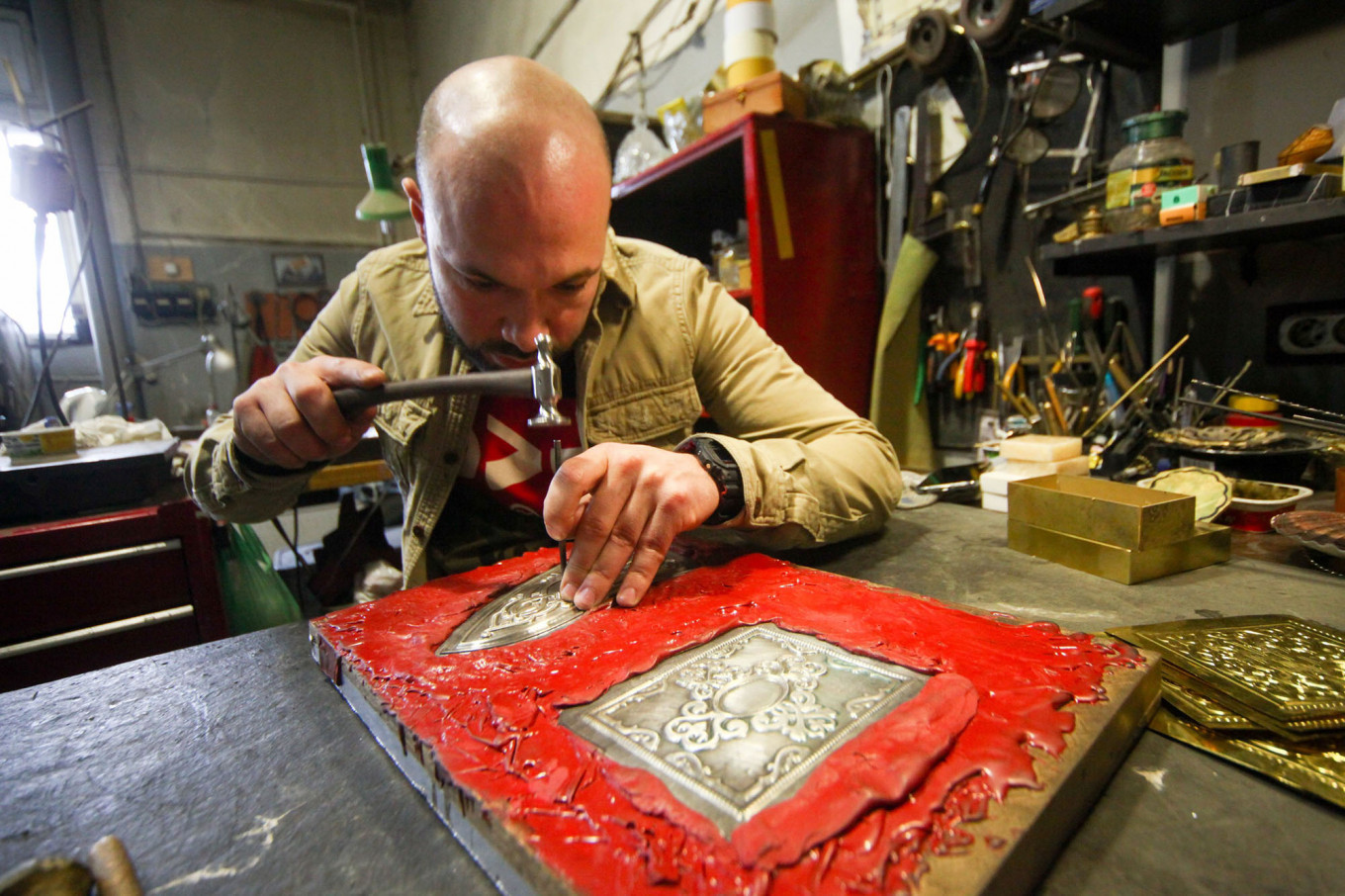 Artisans are crafting a new icon of "The Savior Not Made by Hands" for a Russian Orthodox cathedral built in honor of the country's Armed Forces.
Kremlin spokesman Dmitry Peskov confirmed that President Vladimir Putin has made a personal donation toward the icon's production, the RBC news outlet reported on Tuesday, though he declined to disclose the exact amount of Putin's donation.
"It's the amount needed to make an icon," RBC quoted Peskov as saying.
The Armed Forces cathedral is scheduled to be built by 2020, in time for the 75th anniversary of the end of World War II.
In the meantime, here are some behind-the-scenes photos of the icon-making process: