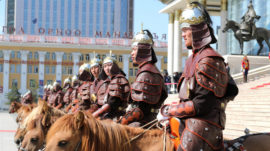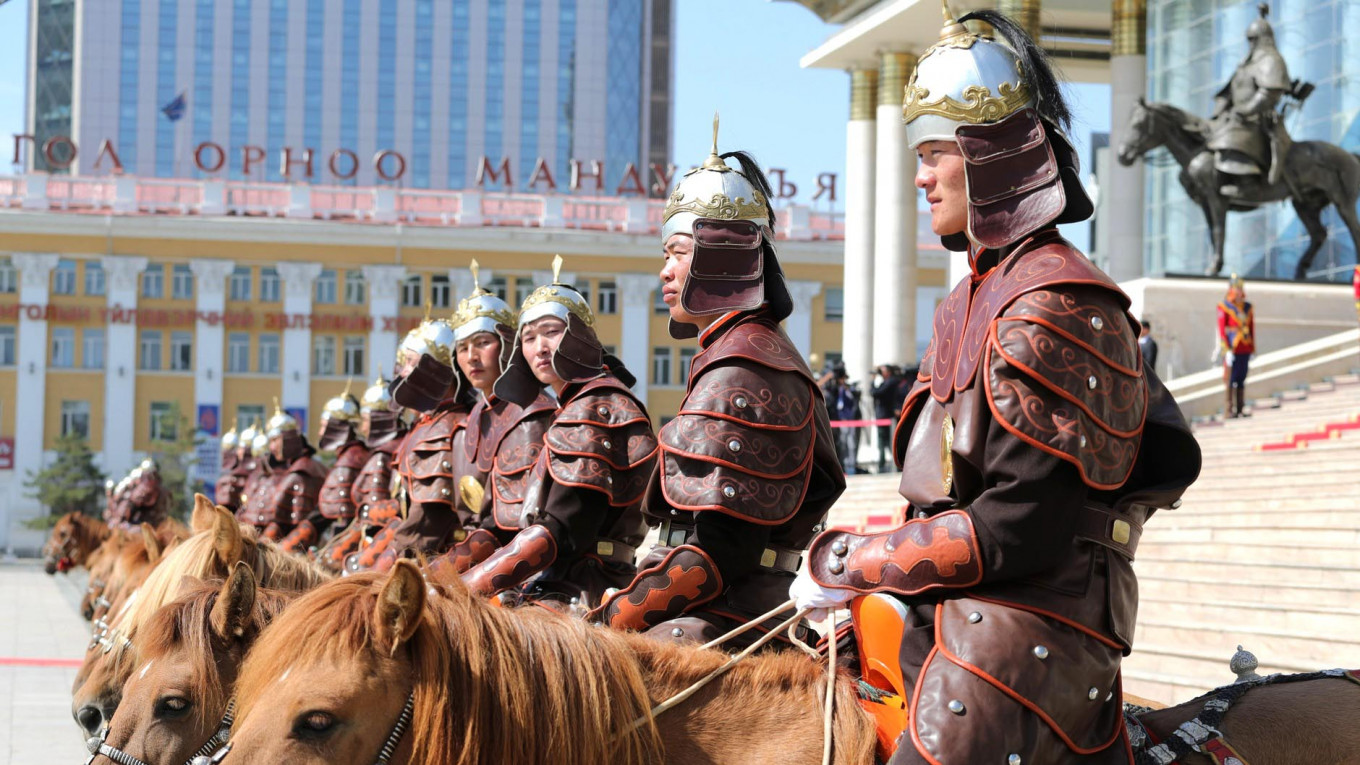 President Vladimir Putin on Tuesday referred to relations between Russia and Mongolia as "brotherly" during his visit to Mongolia's capital, Ulaanbaatar.
And just as brothers do, Mongolian President Khaltmaagiin Battulga welcomed his Russian counterpart with an elaborate ceremony before negotiations began. The country's State Honor Guard and an orchestra lined up to welcome Putin at the ceremony.
Later, the two leaders held their negotiations in a Central Asian yurt for an atmosphere conducive to productive talks.
Here's a look at the Russian president's warm welcome: