Moscow Entertainment Guide
Moscow never sleeps and has a lot of to offer, it has everything going under its smoky sky. Nightlife in Moscow is notorious and very diverse. Within walking distance you can find both good and bad service. Please no stress that is why I am here. I want to share with you my personal preferences about restaurants and bars in Moscow, about Moscow night clubs, and other things to do in Moscow.

Moscovites love to go out, so Moscow restaurants tend to fill up. It will be a good idea to book your place in advance. One thing that you will quickly notice is that a restaurant, bar or nightclub in Moscow is rarely just a restaurant, bar or nightclub. Depending on the time of day, your restaurant can move quickly into bar mode then turn into a club. This is actually not bad idea to provide customers with a one-stop-and-shop for nightlife entertainment in Moscow. Please be aware that Moscow is not the best place for a bar-hopping, because more likely you will be charged some entry fee every time.
Moscow food is a good quality. There are restaurants to suit every pocket really. However the service does not always come with a smile. You should tip for a good service only! Tipping around ten percent or so is considered fair, but even after tipping there's no guarantee that the smile will come out.
Moscow Nightclubs are something great and unforgettable… You probably ask many time what exactly is Russian nightlife… let me tell you, my friend, Russian people love entertainment and clubbing. Another word Russians know how to have a good entertainment, how to celebrate and have a fun!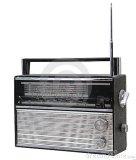 Russian Internet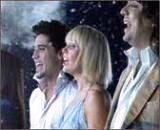 Russian Pop Music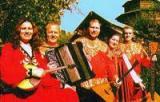 Also, don't forget about such an entertainment like a shopping! Do you want buy Russian clothes from Russian fashion designers? Russian Street boutique is place to shop.
Whether you are after an elite Moscow restaurant or nightclub with a harsh face control policy or just comfortable Moscow sports bar where you can hole up from dusk till down, you won't be disappointed.
Let's start from
Red October chocolate factory
district, the ancestral home to Russia's most beloved chocolate brand. In a sign of the times, it's currently being redeveloped by renowned architects like Sir Norman Foster as offices and SoHo-style lofts.
DOME
Red October Chocolate Factory, Bersenevsky per. 3/10, bldg. 7.
Kropotkinskaya Metro station
Phone +7 (499) 788 65 24.
At this cinema-themed café and bar drinks served in the screening room that plays Russian art-house movies and Hollywood classics. There is also separate cocktail lounge. Place has face control policy. Open every day from 12 pm till midnight, except Fridays and Saturdays – they open till 5 am. Average bill is 500 Rubles.
If you take a Red Square sightseeing, you can stop by at O2 Lounge. After several hours inside the Kremlin, you will need a rest – head straight up to the glitzy rooftop of O2 Lounge in the luxury Ritz-Carlton and enjoy views of Red Square as you get drinking advice from one of the world's only vodka sommeliers. On Moscow's impossibly long summer evenings, when the sun goes down well after 10pm, the rooftop terrace is one of the most popular hangout for Moscow's beautiful people.
White Sun of the Desert

Neglinnaya street, 29 Trubnaya Metro station; phone: +7 (495) 625 25 96, 625 33 93, and 625 29 47.

Uzbek, Chinese, and Arabic cuisine. Restaurant offers verandah, children's programs, and banquets. Average bill is 1500-2500 Rubles. Open from 12 pm till 03 am.
Vinosyr wine bar (literally means Winecheese)

Maly Palashevsky per., 6 Pushkinskaya Metro station. Phone +7 (495) 739 10 45.

Bar offers free Wi-Fi, smokers friendly, takeaway, air conditioning. Average bill is between 500 and 1000 Rubles. Open from 05 pm till 05 am.
Vanil

Ostogenka street, 1 Kropotkinskaya Metro station; phone: +7 (495) 637 10 82.

French cuisine. Restaurant offers verandah for 60 seats, wine collection, wi-fi, VIP-hall, banquets, private cabinets, take-away. Average bill is 2500-4000 Rubles. Open Monday through Friday from 8 am to midnight till last guest; Saturday and Sunday 10 am till last guest.
Bar Strelka

Bersenevskaya nab. 14, bldg. 5, Kropotkinskaya Metro station. Phone +7 (495) 771 74 16

Open every day from 12 pm till midnight, except Fridays and Saturdays – they open till 6 am. Average bill is 750 Rubles.

Bar Strelka is one of the main points of attraction Red October area. With it specious roof deck, Bar Strelka – atop the Strelka design institute – draws a mix of local artists and intellectuals. All summer long you can get up on to Strelka bar's exclusive roof with its fabulous view of the Cathedral of Christ the Savior.
Genazvale

Two locations: Novy Arbat St, 11, building 2, Arbatskaya or Smolenskaya Metro station. Phone + 7 (495) 697-9453. Ostozhenka st, 12/1, Kropotkinskaya Metro station. Phone + 7 (495) 695-0401.

Georgian cuisine. Average bill is 1500-2500 Rubles.
Hot Dog's Bar 'n Grill

Zemlyanoy Val 26, Kurskaya Metro station. Phone +7 (495) 917 01 50. Open 24hrs, admission 200 rubles after 10 pm.

Average bill is 1000–1500 Rubles.
Carlson

Ovchinnikovskaya nab., house 20, structure 1, (BTS "Tsentral Siti Tauer"). Novokuznetskaya Metro station Phone +7 (495) 280-0428.

European, Spanish and Russian cuisine. Average bill is 1500–2500 Rubles. Working hours: from 12:00 till 24:00 (Mon-Fri), from 12:00 till the last guest (Sat-Sun).New restaurant is located on the Central City Tower roof and has incredible panoramic view on Moscow Kremlin, Moscow river and Kotelnicheskaya Embankment Building

Around 1am, the party starts. Make your way over to Rai Club (which means paradise in Russian) to learn about "face control". It is located on Bolotnaya Naberezhnaya, 9, Polyanka Metro Station. As you approach to this Moscow night club, the traffic jam out front makes the scence at GQ look like a junkyard – Benrleys, Ferraris and Maybachs clog the street as they unload Moscow's most decadent.

Club Rai Video
Club Rai even has a fleet of Porsche Cayenne taxis. "Face control" means that if you are neither (a) a celebrity, (b) worth over $10 million nor (c) a model, you are probably not getting in. If you do, it's easy to see why they're so selective: The club features legions of go-go dancers, Cirque du Solei-worthy acrobats and synchronized swimmers doing their thing in pool. Those who are turned away needn't despair, though…
After your Moscow night dive you might feel a little bit over served. And if you are observing local customs, you may be wondering, with some discomfort, how Russians can drink so much and still function. The answer lies in their secret Russian hangover remedy: the Russian banya, or bathhouse. So start your day by taking a cab to the Sanduny Banya, Moscow's most famous spa. It is located with a history stretching back to the nineteenth century, it features soaring columns, marble busts and lots of nude locals wandering about (women and men are kept separate). Don't worry if you don't know what to do – Russians take particular pleaser in introducing foreign guests to the banya. The various stages of getting whipped by birch branches, subjected scalding steam and dunked in cold water may sound like a form of torture, but nothing is as rejuvenating. Sanduny is located in Kuznetskiy Most Metro station, Neglinnaya Ulitsa, 4, korpus 14.

My dear Readers, there are some my favorites Moscow restaurants, places, bars and night clubs are presented above, and I update my listings frequently. If you think I should have add some places which are not already on Moscow Russia Travel Guide website, please do write me via my contact form and let me know.
Your Moscow Russia Travel Guide
---

Home Page | About Me | Moscow Blog | Russian Visas | Travel Tips | Getting to Moscow | Getting Around Moscow | Hotels Guide | Luxury Hotels | Airport Hotels | Cheap Hotels | Hostels | Moscow Housing | Moscow Facts | Tourist Attractions | Moscow Skyscrapers | Shopping | Russia Facts | Government | Flag of Russia | Places to Visit | Russian Food | Culture of Russia | Russian Movies | Russia Wildlife | Russia Pictures | Russia Sports | Sochi Olympics