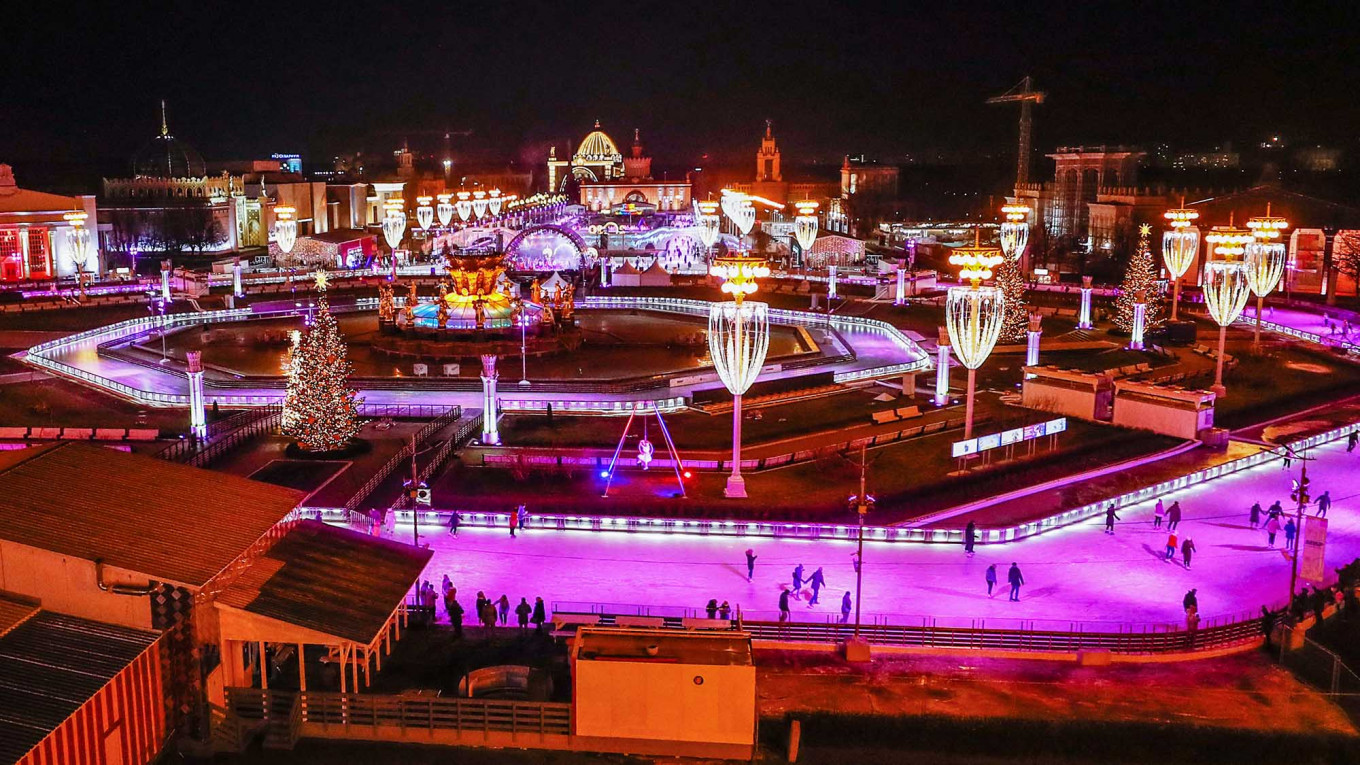 Moscow's VDNKh park has reopened the largest artificial ice rink in Europe just in time for the park's 80th anniversary.
The park's ice rink, which was closed last winter for renovations, has been a holiday treasure in Moscow ever since the first rink was opened there in 1954.
In 1960 the first Russian Winter Festival was held at the pavilion. There one could watch theatrical performances as well as animals performing tricks with their trainers.
Large-scale wintertime festivities at VDNKh fell dormant in the 1990s and would stay that way until 2014. In 2015, VDNkh first opened Europe's largest ice rink, measuring 20,000 square meters, and the annual winter celebrations resumed.
Today, all generations can come to the rink to relive their childhoods or build brand-new memories. Here's a look at all of the lights at VDNKh's ice rink: