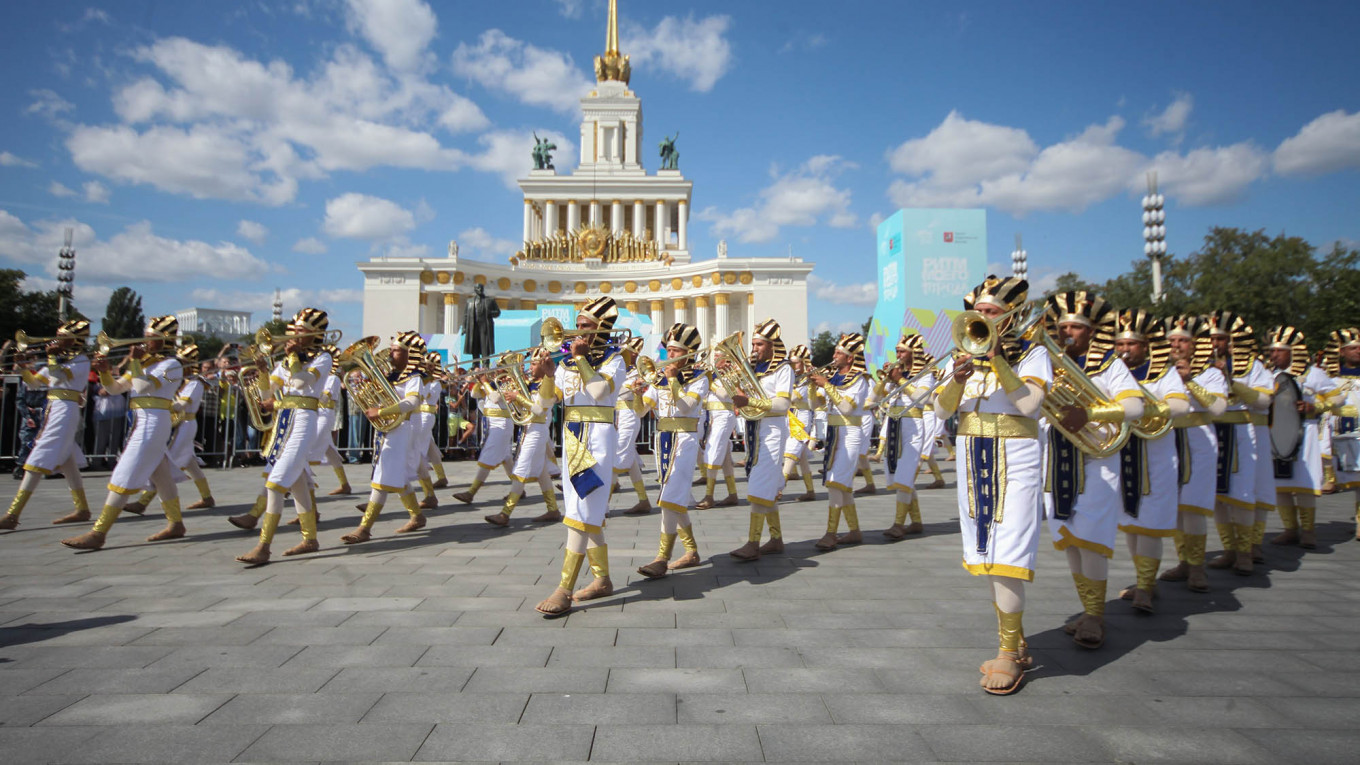 Every summer, Red Square plays host to the Spasskaya Tower International Military Music Festival.
The event features military orchestras and marching bands from across the world. This year, 30 orchestras from 12 countries will take part in the festival. The winner will be chosen not by a panel of judges, but by the audience's vote.
Accompanied by orchestral music, military parades, a horse show and fireworks, the grandiose festival runs through Sept. 1.
Here's a look at this year's festival in action: