Ulitsa Krasnoy Gvardii is also the site of another exhibition hall, that of the Ukrainian
Artists' Union (No. 2), which has no permanent collection but organises exhibitions of local artists and artists from other parts of the Soviet Union and other countries.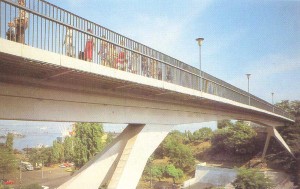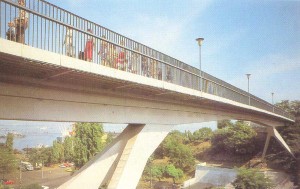 Apart from the exhibition hall there are also studios for the artists on the upper floors.
Ulitsa Krasnoy Gvardii leads to the short Komsomolsky Bulvar (Komsomol Boulevard). On the right-hand side at the beginning of the boulevard are three modern buildings that blend harmoniously with the vista of the sea. The ground floors of the buildings have been given over to shops and a cafe.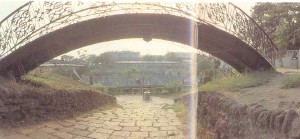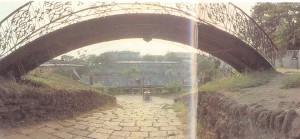 At the end of Komsom-olsky Bulvar there is a single-span bridge leading to Primorsky Bulvar (The Promenade). Before you reach it there is a building in the pseudo-Gothic style which dates back to 1851-1852. Its architect, F. Gonsiorovsky, sought to copy the image of medieval English castles with their towers, battlements, and arched entrances leading to an inner courtyard. Initially the building was owned by a local rich landowner, but later it was turned over to the city. In 1909, when the Shah of Iran, Mohammed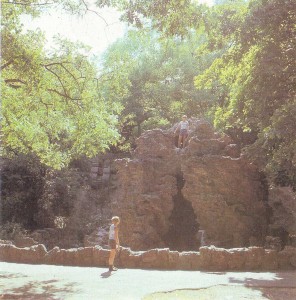 Ali, overthrown during the revolution of 1905-1911 fled to Odessa, the city authorities leased him the building. Since then it has been known as the Shah's Palace and today it houses the Amateur Arts Club (Dom Narodnogo Tvorchestva, Gogol St.). The building looks its best from the sea as it is perched on the top of a high cliff.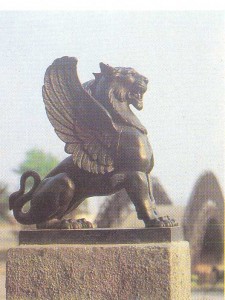 Passing Ulitsa Gogolya (Gogol St.) which branches off to the right from Komsomolsky Bulvar and which is included in the second tour, we reach a "bit of the old Odessa" carefully preserved by the city. It is a small garden with a summer-house, a bridge with openwork railings, a griffon and other sculptures, and an 1858 well of the kind that in the past existed in many courtyards in Odessa.
Crossing the single-span bridge, we complete this tour outside the Palace of Pioneers from which we started.