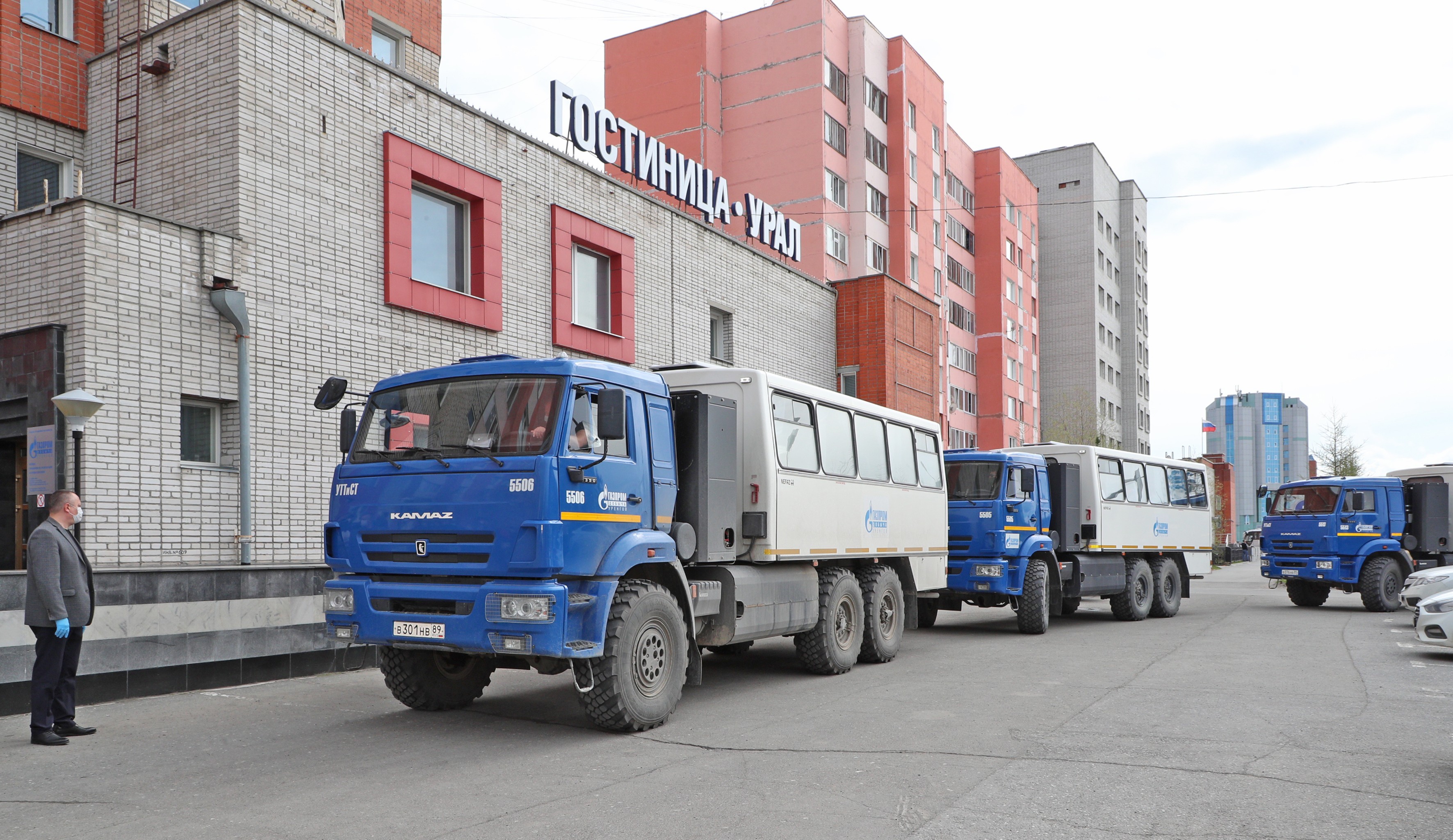 News from projects and regions
From May 21 to 23, Gazprom Dobycha Urengoy is conducting a phased changeover of shift personnel for the first time since the introduction of a 90-day shift period aimed at preventing cases of coronavirus at the company's production facilities. Today, the first group of workers arrived in Novy Urengoy by a charter flight. The workers will take over the long shift after a two-week quarantine.
More than 270 people will be delivered during the aforementioned three-day period via three flights from Moscow, Ufa, and Tyumen. The employees going on duty underwent centralized testing for COVID-19 at the collection points of the departure cities and were examined by the medical staff of the company's Medical Unit to ensure that they had no respiratory or viral diseases. They were allowed on board only after their tests had shown negative results. On arrival in Novy Urengoy, shift personnel will be delivered by corporate vehicles to temporary accommodation places: the Ural Hotel, the Polyot waiting area, and Hostel No. 20.
"We took into account all recommendations of the Russian Federal Service for Surveillance on Consumer Rights Protection and Wellbeing (Rospotrebnadzor) concerning the prevention of the spread of the coronavirus when arranging changeovers of shift staff and establishing places for temporary accommodation and, if necessary, isolation of sick employees," said Sergey Maklakov, Deputy Director General for General Affairs at Gazprom Dobycha Urengoy.
The newly-arrived workers will stay for 14 days under close monitoring by medical staff. They will have their body temperature measured daily and undergo a second test for coronavirus after 10 days of medical observation. Consequently, the employees will not be admitted to work unless both of their coronavirus tests give negative results. The shift workers who were the first to arrive from other regions of the Russian Federation are expected to begin work on June 5 at the remote production sites of the Urengoyskoye Gas Production Directorate of Gazprom Dobycha Urengoy.
Background
Gazprom Dobycha Urengoy, a wholly-owned subsidiary of Gazprom, was set up to develop the Urengoyskoye oil, gas and condensate field. Its production infrastructure consists of 22 comprehensive gas treatment units, 2 oil production sites, 20 booster compressor stations, 5 gas cooling stations, more than 2,800 production wells, 2 compressor stations for the utilization of associated petroleum gas, and a pump station for condensate delivery.
The company employs more than 12,000 people. Its headquarters are located in the city of Novy Urengoy.
Related news