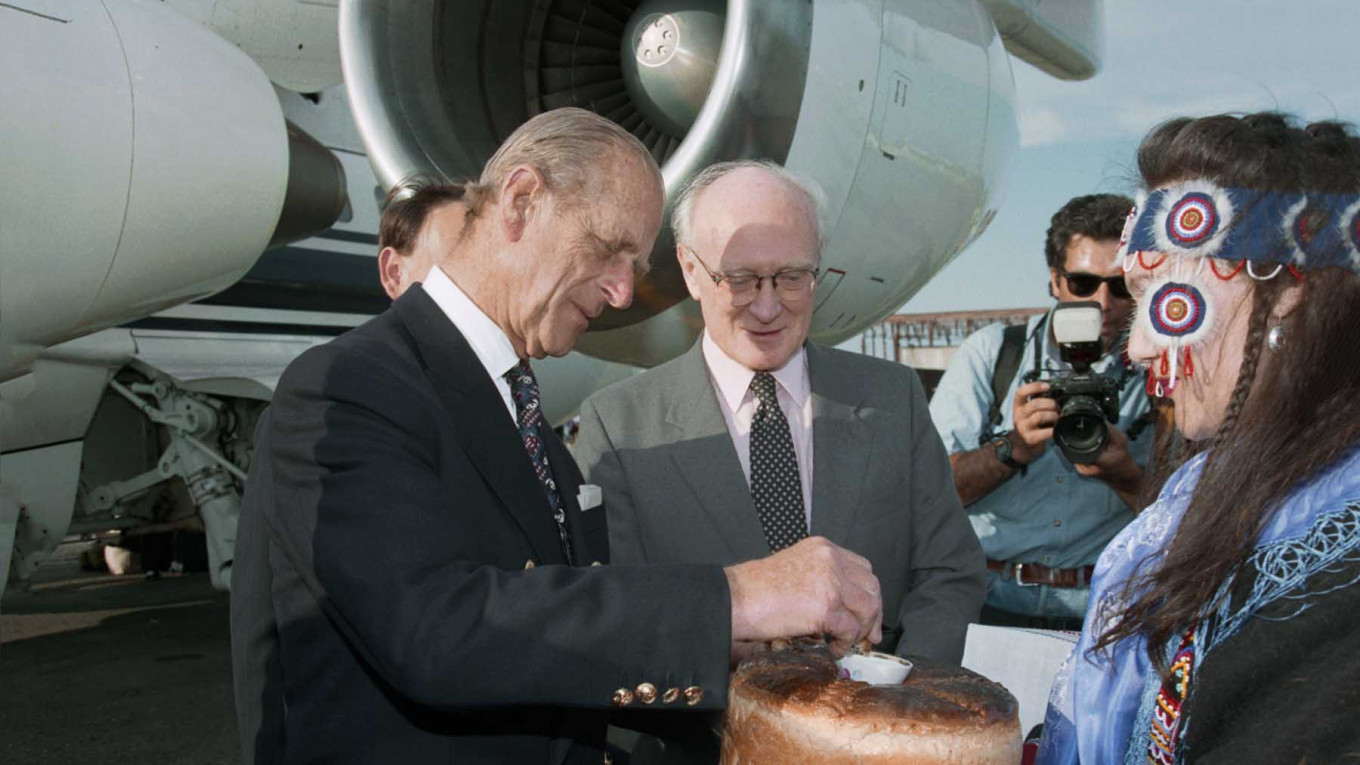 Prince Phillip, the late husband of Queen Elizabeth II, died last Friday at 99.
The Duke of Edinburgh became the first member of the Royal Family to visit the U.S.S.R. when he flew to Kiev, Ukraine as president of the International Equestrian Federation in September 1973.
The visit took place just years after he infamously described the Soviet government as "bastards [who] murdered half my family," in reference to the execution of the Romanovs, to whom he was related.
The Duke's next two visits to Russia took place after the Soviet collapse.
Here's a look back at Prince Philip's time in Russia: