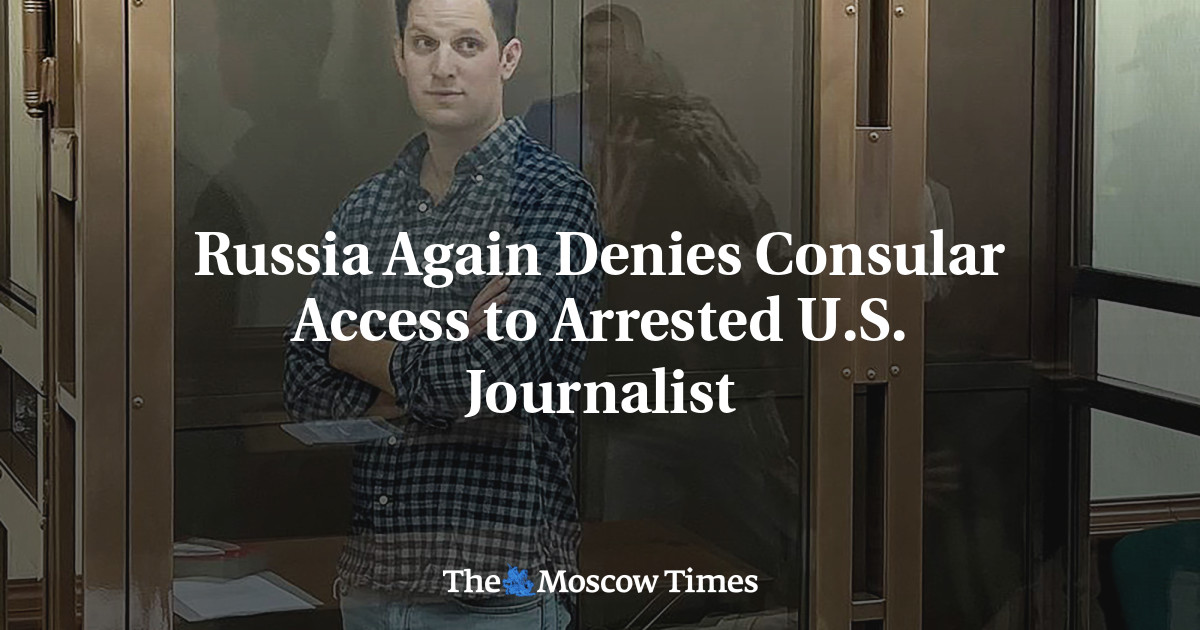 Moscow said Friday it had again denied a consular visit to arrested U.S. journalist Evan Gershkovich after Washington refused visas to some Russian journalists.
"The request of the US embassy in Moscow about a consular visit to reporter Evan Gershkovich, who was arrested for espionage, is once again rejected," said the Russian Foreign Ministry.
The ministry said the decision was "in response to the refusal to issue visas to Russian journalists" who were due to accompany Foreign Minister Sergei Lavrov to the UN headquarters in New York last month.
Gershkovich was arrested in Russia in late March and charged with espionage.
His employer, The Wall Street Journal, and U.S. officials have denied the allegations.
Gershkovich, who previously worked for AFP, is the first foreign journalist arrested in Russia on spying charges since the collapse of the Soviet Union.
U.S. ambassador Lynne Tracy visited Gershkovich on April 17 and said the reporter was "in good health and remains strong."
In late April, Russian Foreign Minister Sergei Lavrov complained that the United States had denied visas to Russian journalists due to travel with him to the UN headquarters.
"We will find formats to respond to this so that the Americans remember for a long time that such things must not be done," Deputy Foreign Minister Sergei Ryabkov was then cited as saying by state-run news agencies.
Russia then denied a first consular visit to Gershkovich a few days later.