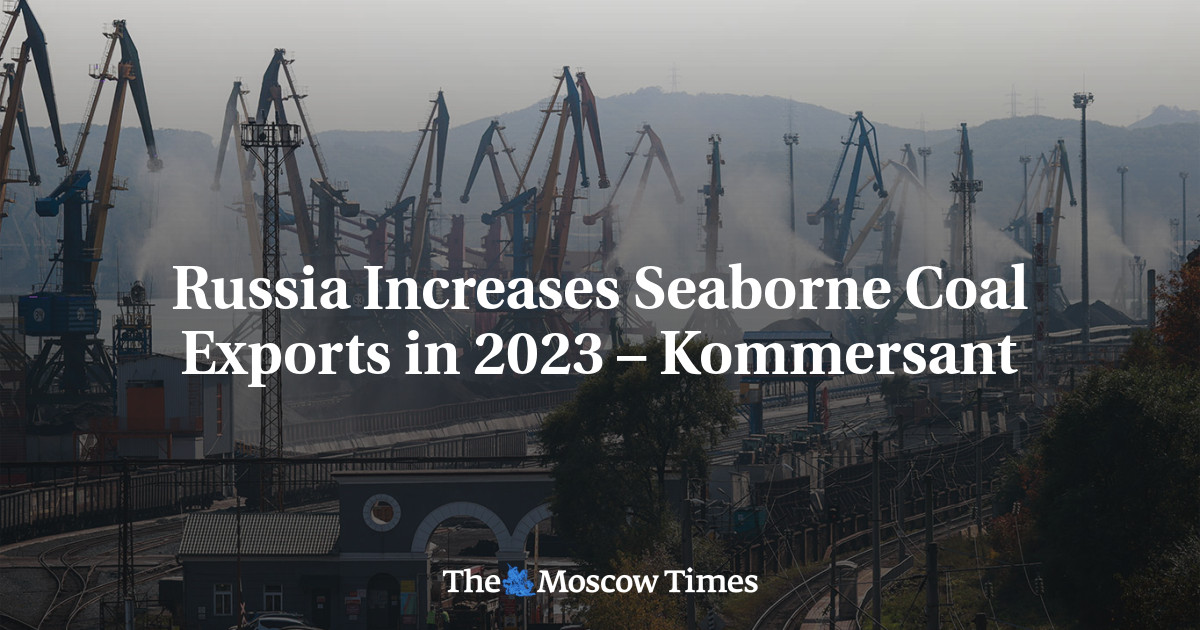 Russia has exported almost 20% more coal by sea so far this year than during the run-up and early months of its invasion of Ukraine, the Kommersant business daily reported Monday, citing an unnamed source familiar with the data.
Russia shipped 69.9 million metric tons of the polluting fuel from ports in January-April 2023, or 18.3% more than during the same period last year.
The coal export data highlight Moscow's ability to offset scaled-back imports from Western countries that have imposed sanctions in retaliation to Russia's military campaign in Ukraine.
According to Kommersant, seaborne coal shipments increased after Russia rerouted 140 million tons of coal to Asia in response to Europe and Ukraine shunning Russian energy last year.
The European Union, which had imported 45% of its member states' coal from Russia, enforced an embargo on Russian coal in early August 2022.
Meanwhile, Bloomberg reported on Sunday that extreme heat has fueled the Asia-Pacific region's reliance on Russian coal, gas and fuel oil.
Russia's seaborne coal exports increased 10.5% in 2022, according to the commodities firm Argus data cited by Kommersant.
Russia's Energy Ministry estimates total coal exports last year fell 1%, to 221.2 million tons.
Kommersant notes that Russia will unlikely maintain seaborne coal shipments in 2023 due to its increasing cost and growing expenses of transporting Russian coal into Far Eastern ports by rail.