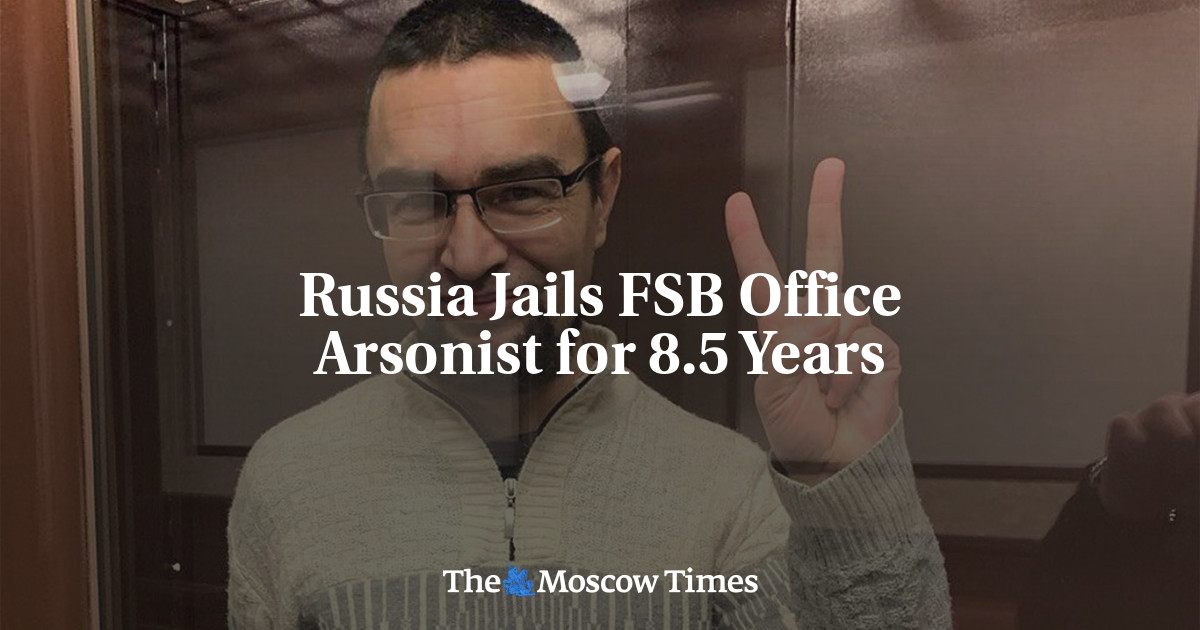 A Russian man has been sentenced to 8.5 years in prison for throwing a Molotov cocktail at Federal Security Service (FSB) office, the civil rights organization Solidarity Zone reported Wednesday.
Igor Paskar, 46, was arrested in June 2022 after he set fire to the front entrance of an FSB building in the southern Russian city of Krasnodar.
Just minutes before his arrest, Paskar drew a Ukrainian flag on his neck.
"I'm not a terrorist… I wanted to voice my opinion," he told the independent Mediazona news website in an interview earlier this year.
Paskar said law enforcement agents beat and tortured him with electric shocks the day after his arrest, accusing him of working for the Ukrainian government.
"I'm a simple person, a simple working-class person, just like those who live in Ukraine, in the area of the 'special military operation'," Paskar said at the time, using Russian officials' preferred term for the war. "I'm a martyr to the regime, but not a terrorist."
A court in Rostov-on-Don on Wednesday found him guilty on charges of terrorism and politically motivated vandalism.
The state prosecutor had requested a sentence of 8.5 years for Paskar.
Russian military enlistment offices and FSB buildings have been targeted by a string of arson attacks following the February 2022 invasion of Ukraine and the Kremlin's mobilization of reservists later that year.