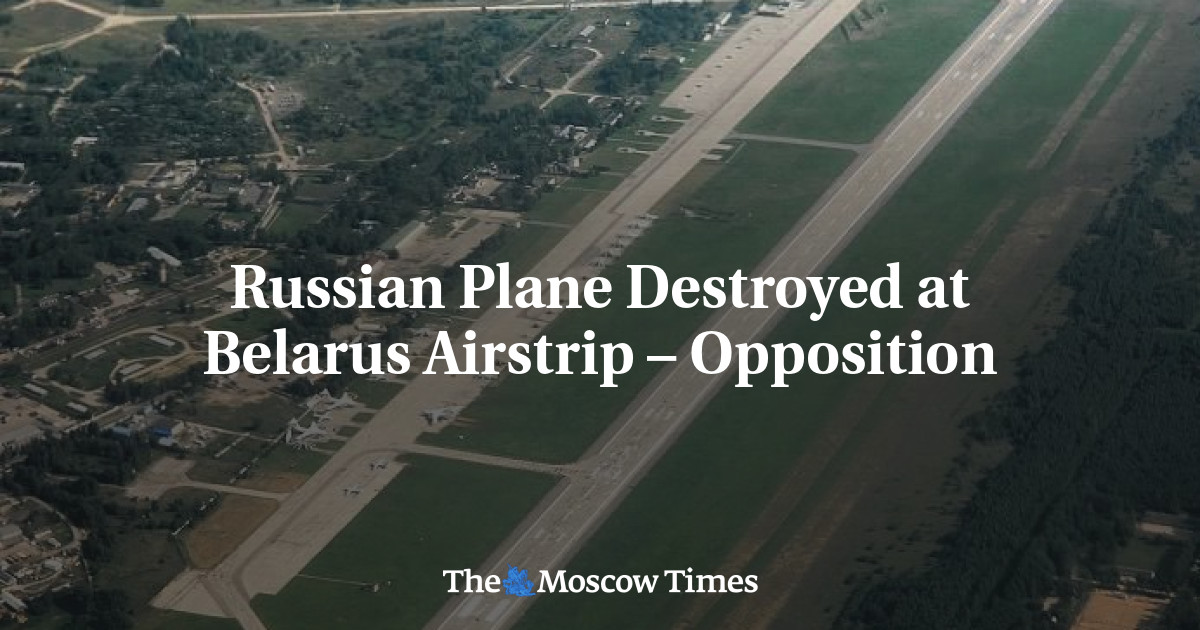 Belarus's exiled opposition said Sunday that partisans had destroyed a Russian plane at an airstrip near the capital Minsk.
"Partisans… confirmed a successful special operation to blow up a rare Russian plane at the airfield in Machulishchy near Minsk," tweeted Franak Viacorka, a close adviser of opposition figurehead Svetlana Tikhanovskaya.
"This is the most successful diversion since the beginning of 2022," he added.
The two Belarusians who carried out the operation had used drones, he said, adding that they had already left the country and were safe.
Viacorka did not say what kind of Russian plane had been targeted but said it was worth 330 million euros. According to news media close to the opposition, it was an A-50 surveillance plane.
"I am proud of all Belarusians who continue to resist the Russian hybrid occupation of Belarus & fight for the freedom of Ukraine," Tikhanovskaya wrote on Twitter in response to the news.
It was not possible to independently verify the reported operation and the Russian army has for the moment made no statement.
Belarus, Russia's only ally in Europe against Kyiv, has not taken a direct role in Moscow's attack on Ukraine, but did allow its territory to be used by Russian forces for their 2022 invasion.
Kyiv says Russia has also used Belarusian airstrips as a base from which to launch strikes on Ukraine.
In recent months, Belarus and Russia have held a series of military operations and Ukraine has expressed fears that Minsk will enter the conflict.