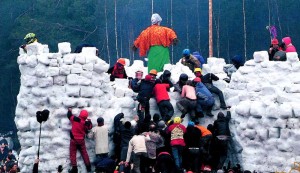 The Golden Ring of Russia is not only cities and monuments, it's also people with their special lifestyle, everyday life and original folkway preserved from ancient times. Russian festivous plays are highly competitive with any European carnival. You may be convinced in this fact by becoming an active participant of the plays. You'll be taken on a ride on a troika (a carriage with three horses), given sbiten and medovukha (mead), amused by songs and dances, also you will see trained bears, you'll worthily estimate how extensively and joyfully people like to celebrate and to rest in Russia. During especially bright holidays the specific routes among the ancient cities are offered to the tourists.
In Russian traditions the New Year and Christmas are equally important. In these fairy winter holidays in every house there is a decorated bushy fir-tree sparkling with colorful lights. Under the tree there are presents, having been brought by «kind» fairy characters — Ded Moroz (Father Frost) and Snegurochka (The Snow Maiden). One of the tows of the Golden Ring, Kostroma, is considered to be the «native land» of Ded Moroz' icy granddaughter. Both of the holidays mean food-plentiful table, sledging from the hills, playing snowballs, folk celebrations, different plays and entertainments.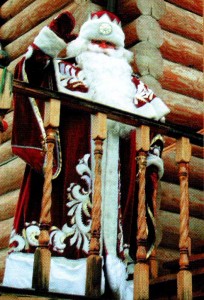 Even frost is not an obstacle for the people. But the winter is going to end and expectancy of the warm weather, joy of the fact that the spring is coming, are expressed in the holiday of Pancake Week. It's the last winter holiday, the colorful and hilarious one. According to the Christian rules the Pancake week is the time for the reconciliation with the dearest people, for the communication with relatives and friends. In Russia this tradition has been added with naughty and festive farewell with the winter. In different days of the week people invite and visit each other and indispensably feast with traditional Russian pancakes, which represent a symbol of the Sun.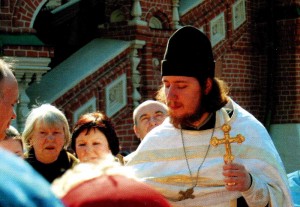 One of the most important holidays in the Christianity is the Easter. The toll of thousands of bells, variegated tinted eggs and rich cakes — all this creates an atmosphere of genuine joy. On the night of the Easter you may take part in the sacred procession in one of the numerous functioning cathedrals, admire with the magnificent festive decorations of the churches.