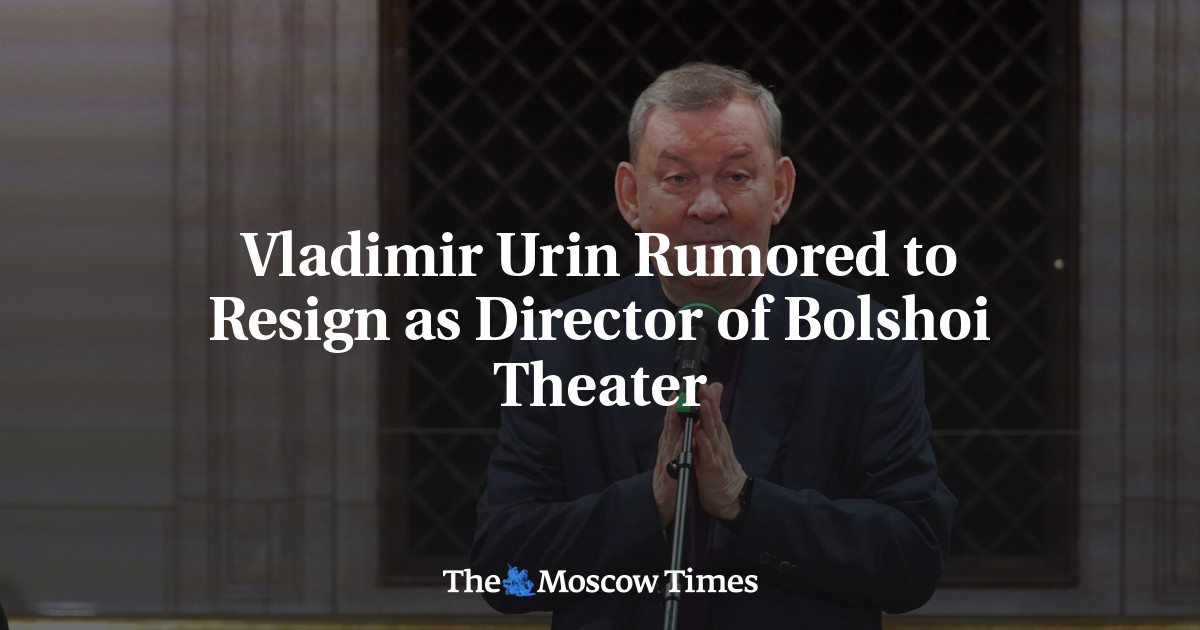 Vladimir Urin, general director of the Bolshoi Theater, has submitted his resignation, according to reports in several Russian media.
Valery Gergiev, the artistic and general director of St. Petersburg Mariinsky Theater, is reported to be in Moscow and ready to take over the position at the Bolshoi.
Urin, who joined the theater in 2013, was highly respected as an administrator and artistic director who successfully negotiated the various crises over the years, including the postponement of the premiere of 'Nureyev" in 2017 and its final removal from the repertory in April of this year.
He seemed to be able to negotiate the changing political scene as well, signing a letter in support of Russia's annexation of Crimea in 2014 but adding his name to a letter of cultural figures "calling for peace" after Russia's invasion of Ukraine in 2022.
He recently spoke fairly openly about political censorship at the theater, which opened its 248th season this autumn, and the difficulties of acquiring rights to music and collaborating with foreign dancers and theaters.
Valery Gergiev, a renowned conductor who has been the artistic and general director of the Mariinsky Theater since 1988, may combine the two directorships — Mariinsky and Bolshoi.
However, neither he nor the Bolshoi Theater has officially commented.