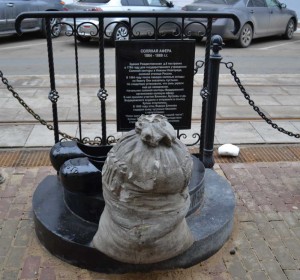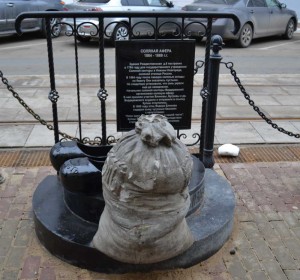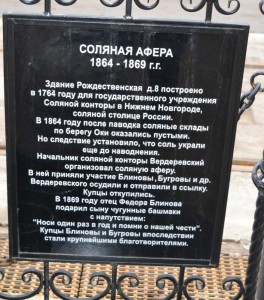 Small architectural form. Cast iron shoes.
SALT SCAM
1864-1869
The building of Christmas 8 built in 1764 to the public institution Salt office in Nizhny Novgorod, hydrochloric the capital of Russia.
In 1864 after the flood salt warehouses on the shore They were empty. But the investigation found that salt was stolen before the flood. Head salt office Verderevsky organized hydrochloric Scam. It was attended by Blinov, Bugrov and other Verderevsky condemned and sent into exile
Merchants buy off.
In 1869, father Fyodor Blinova gave to the son of cast iron boots with the words:
"Wear once a year and remember about our honor."
Merchants Blinov and Bugrov subsequently became the largest benefactors.