As a part of the Rosenergoatom Joint-Stock Company's digital transformation project, the Kola NPP has successfully delivered a pilot project on the implementation of automated control for personal protection compulsory adequate use program.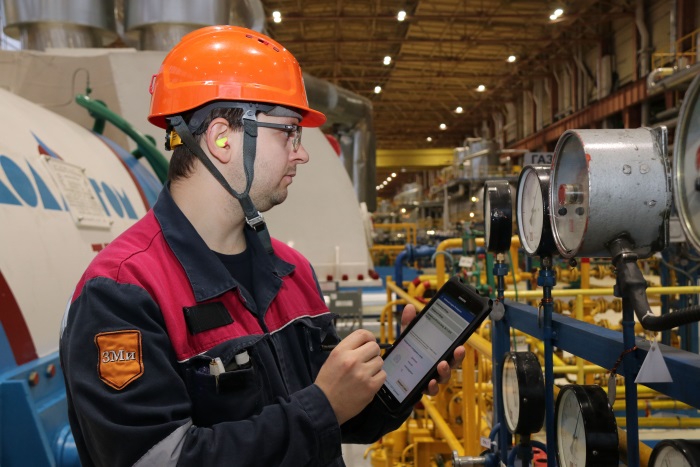 The first batch of the innovative system has started its way in the substation integration module rooms where staff works with high-voltage equipment.
The machine vision system comprises 40 industrial CCTV cameras of high resolution, the footage from which is being analyzed by an artificial intelligence system to detect if the personnel has and adequately uses helmets with protection shields, safety gloves, workwear and safety footwear.
The video stream is analyzed using a self-learning artificial neuron network while special software transfers visual and sound information in the real-time to the shift heads and the administrative staff signaling if there are any violations in using the work clothing and the protection means adequately. The substation integration's command and paging network and the digital 'Tetra' radio channel are in place to pass on feedback to employees violating the rules and to stop the work activities if necessary.
'The Kola NPP is honored to be on the cutting edge of launching digital transformation. We see this project as a governmental initiative that, in the long run, will help deploy this experience over the whole nuclear power industry. It is especially notable that the first thing covered by artificial intelligence is personnel safety, as it helps us to protect the live and welfare of our employees', Vasiliy Omelchuk, the director of the Kola NPP, stressed.
The next stage pre-supposes that extra CCTV cameras installed at other technical premises of the Kola NPP will be integrated with the machine vision system; besides, its functionality is going to be expanded. For example, the system should be able to recognize the first signs of a fire outbreak or a smoke condition.
The machine vision system is not the only project developed by the Kola nuclear power experts as a part of the digital transformation project. Just recently, the operating staff of the NPP started a pilot service of tablets. These specially protected devices can scan NFC tags installed at the premises and the equipment, give hints during its review and maintenance, define the technology parameters, convert voice into text and then automatically push the data into the maintenance support software used across the entire plant.
'Our plant is the place where the new human-machine interaction is designed, and it enables us to bring operating and technology processes to the next level, which, in the end, advances the reliability and the safety of a nuclear power plant operation', Vladimir Matveev, the chief engineer at the Kola NPP, stated.