Takuya Hattori, senior advisor of Japan Atomic Industrial Forum, and also member of the International Expert Council of Rosatom visited Novovoronezh NPP. He was accompanied by representatives of Japanese companies related to nuclear power.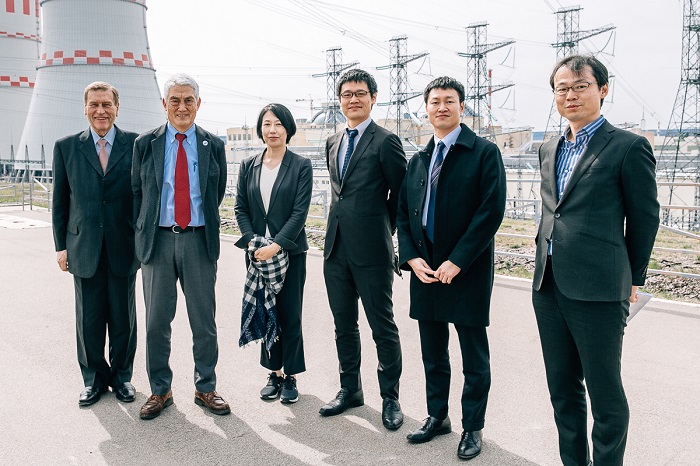 Guests visited the Education and Training Center (ETC), the Main Control Room (MCR), the Turbine Hall of Unit №6. According to Mr. Hattori, the main purpose of the visit was to find out what activities were implemented by Russian colleagues at the most advanced NPP reflecting lessons learned from the Fukushima disaster.  
"I am very impressed, everything is very well organized here. The education and training system for operation, maintenance and engineering personnel has been well prepared and very practical approach. We have learned very much not only in Russian technologies, but also in Russian management system. Novovoronezh NPP Unit №6  is one the most advanced power unit of Generation III+ design in the world, and I will certainly share with my Japanese colleagues everything in detail what I learned here." Mr. Hattori told his impressions of the visit.
For reference:
Japan Atomic Industrial Forum, Inc. (JAIF) – is a non-profit and non-governmental organization established in 1956. JAIF unites about 400 different organizations and structures. Representatives of energy companies, corporations manufacturing  equipment for the nuclear industry, construction companies, research and environmental organizations, local authorities, primarily from those prefectures where nuclear power plants are located are taking part in JAIF work. Every year around thousand people participate in the annual conferences of the forum.