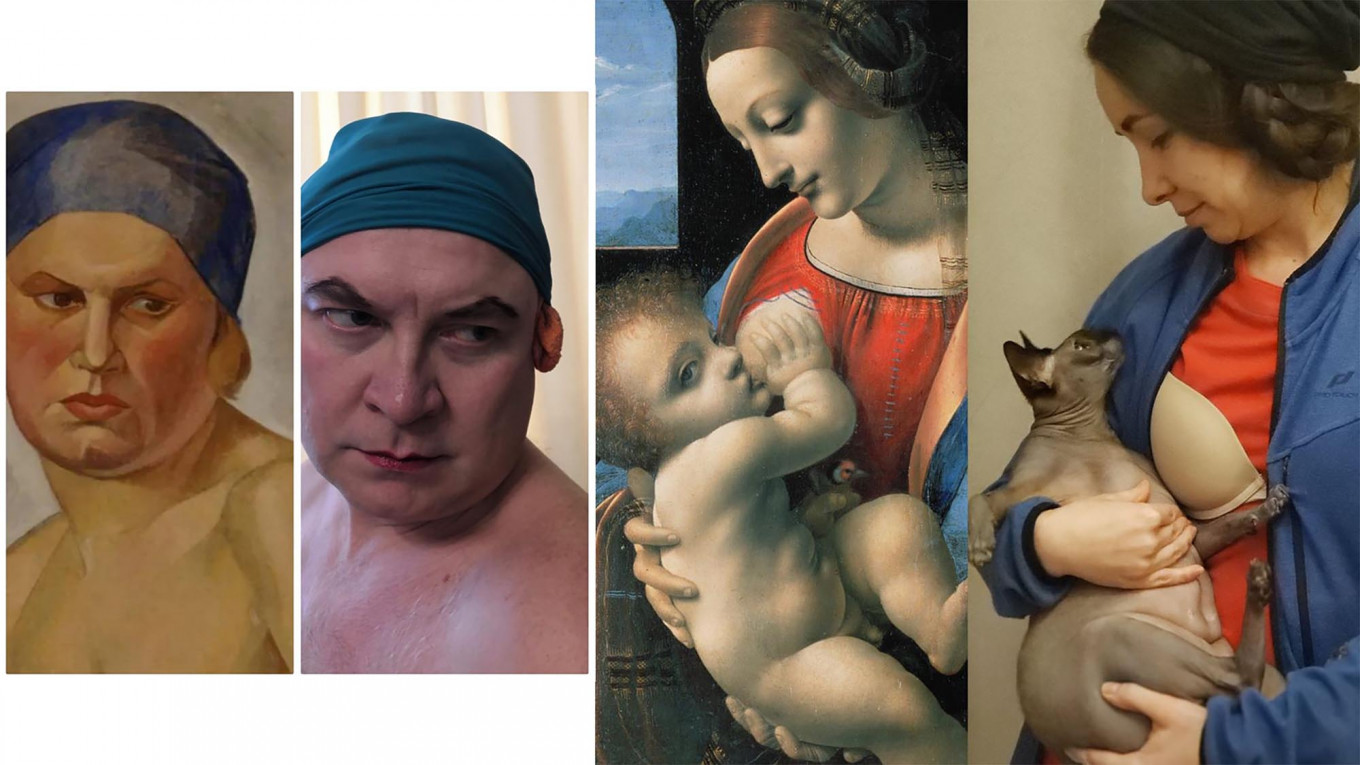 A Russian Facebook project called ART-ISOLATION has art enthusiasts across the country tapping into their quarantine creativity by recreating iconic paintings from art history.
The rules are simple: no photoshop, post only your own creations done during self-isolation with materials you already have at home, and no commentary.
The creative challenge has quickly become a sensation — more than 220,000 people have already joined ART-ISOLATION's Facebook group since it was created on March 30. Members can try their hand at recreating famous art or simply scroll through the funny and wildly creative works.
Because we can't get enough of them, here's even more isolation artworks to feast your eyes upon from inside your home: