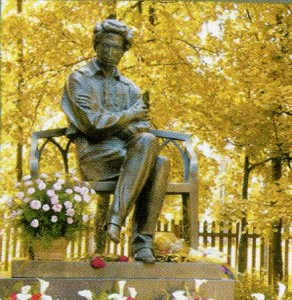 We can offer a great number of various tourist routes, many of them of them a allow combinations to be made.
Two – and three – day routes that cover the northern and the southern parts of the region are most popular with tourists.
Bogorodsk – Pavlovo – Kazakovo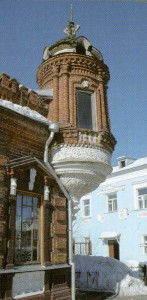 This route starts in Bogorodsk — the town of potters and skinners. There in a modern museum of pottery situated in the House of Crafts where you will be offered an excursion, will see pottery baking process and take part in a master-class on pottery on the wheel. The regional museum is worth visiting, too. In Pavlovo you can go to the regional museum with a smithy and take part in a master-class on metal smithery, as well as visit the Kirov Metalworking Plant and the Pavlovo Automobile Plant, or visit, for example, canary breeders. Cockfights and goosefights are held in Pavlovo in February and March, and there is also a festival of canaries in December. The village of Kazakovo, Vacha area, is the hometown of elegant filigree. There is a unique collection of filigree items in the exhibition hall of the factory museum.
Balakhna – Chkalovsk
If you take this route, you will visit Balakhna, the native town of Kuzma Minin, a Russian patriot, and Chkalovsk, the home town of Valery Chkalov, a great Russian test pilot. In Balakhna you can visit the local museum of history and culture, old churches, merchant Khudyakov's mansion. If you wish, there can be a performance, organized for you, that will tell you the epoch of Tsar Ivan the Terrible or about the 1612 militia movement against Polish-Lithuanian Invasion. You can also take part in masterclasses on Balakhna bone-lacing.
In Chkalovsk, in the tourist programme there is the Chkalov memorial museum, the Vasileva Sloboda museum, Kamanin art gallery and exhibition about life and work of Rostislav Alekseev. We recommend visiting Guipure factory to those who like arts and crafts, thee you will learn some secrets of Chkalovsk guipure making, you will be able to buy some nice presents in the souvenir store.
Gordets – Semenov – Svetloyar
This route includes visits to the three large tourist centers of Northern Zavolzhye. In Gorodets you will be offered a general excursion around the town, a visit to the regional museum, Princess Paninas and ship-owner Lapshina's mansions and a visit to the toys museum for children. Also you will be able to see two art companies — Gorodetska Rospis (Gorodets Painting) and Gorodetskaya Zolotnaya Vyshivka (Gorodets Golden Embroidery), make a trip to the saint spring Nikolin Kluch (Nikola Spring) and to Smirkino, the village of potters. In Semenov, the capital of golden Khokhloma, you will be offered to visit the regional museum, the art company Kholchlomskaya Rospis (Khokhloma painting), and a master-class on matreshka painting.
You will also find interesting an excursion around the town, is Semenov is a monument of architecture and town-planning. In the village of Vladimirskoye, Voslcresenslcy district, you will see the Kitezh museum and the children's ethno-cultural center, and j to the mysterious lake Svetloyar.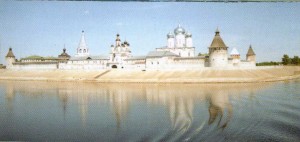 Arzanas – Diveevo – Boldino
If you take this route you can see Arzamas, the town where writer Arkady Gaidar spent his childhood and adolescence, and get acquainted with Diveevo, a spiritual center of Povolzhye, and Bolshoe Boldino, a poetic nook. In Arzamas you can go to the Voskresensky (Resurrection) Cathedral and Nikolayevsky (St. Nicholas) Convent, as well as memorial, regional and private museums. In Diveevo you will see Serafimo-Diveyevsky Convent of Saint Trinity, follow the so-called Saint Groove, pay homage to Saint Seraphim of Sarov and bathe in the saint spring. In Boldino you are offered an excursion around the museum of Alexander Pushkin, a visit to the museum of fairy tales and the Church of the Assumption of Virgin Mary. You will also be able to get acquainted with the Mordovian culture in the museum of Mordovian culture and traditions. We recommend you to take a photo in 19th century dresses and ride in an old-style cab to the Luchinnik grove.
Motherland shrine rote
We recommend this long route that would require a few days to those who want to get to know about the history of the 1612 militia movement against Polish-Lithuanian Invasion. It is called the Motherland Shrine and you will visit the following towns: Nizhny Novgorod – Balakhna – Gorodets – Chkalovsk – Kostroma
–   Yaroslavl – Rostov – Pereslavl-Zalessky – Sergiev-Posad – Moscow
–   Vladimir – Murom – Diveevo – Arzamas – Nizhny Novgorod. This route can also be called The Big Golden Ring of Russia.
Lyskovo – Makariyev
In Lyskovo, that used to be the manor of Gruzinsky prince family, you will learn about the history of this family and about the history of Makarievskaya fair. In Makaryevo guide will take you to Makarievsky Monastery, to the local museum of history and culture as well as to Saviour Transfiguration Cathedral, the Ascension Church and the Theotokos of Kazan Church.
Nizhny Novgorod region has a unique capacity for tourism of all types for Foreigners and Russians, including cultural, business, religious, adventure tourism, agritourism, hinting and fishing as well as taking river cruises. We have developed and are now implementing a special regional program, designed to build climate that would favour development of tourism in the region. We are making efforts to remove administrative barriers for investors – to reach this goal we have introduced a transparent and clear scheme of interaction between an investor and the authorities, which is based on the one stop shop principle. We welcome investors to start cooperation with us, we welcome tourists to make a fascinating journey to the heart of Russia.