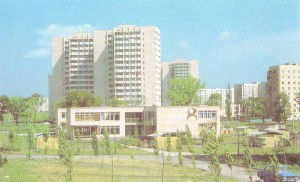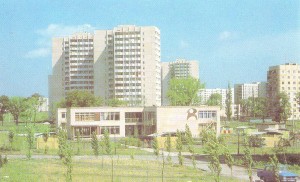 Odessa has a well-developed industry. Its branches include the engineering and machine tool, metal-working, road and transport machinery, chemical, radio, light and food industry. Odessa is also an important ship-repair centre of the Black Sea area.
The city occupies a notable place in the national economic complex. It produces metal-cutting machine tools, forge and press equipment, cranes with pneumatic driven wheels, tractor ploughs, installations and equipment for gas-flame treatment of metals, farm machinery, powerful cranes, hydraulic presses, machine tools with programme controls, refrigerator trucks and trailers, mining winches, refrigerator equipment, printing machines, electric weighing cars for loading of blast furnaces, electric cable, shipping containers, cameras, chemicals, clothing articles, champagne, wines, sugar, juices, tinned fish and fruit, baby food, etc. Odessa exports its produce to eighty countries.
The construction of a nuclear power station has been started, and near it a township for the builders and workers. This township will have all the amenities of a modern town and will eventually house 25,000 people.