Odessa National Polytechnic University.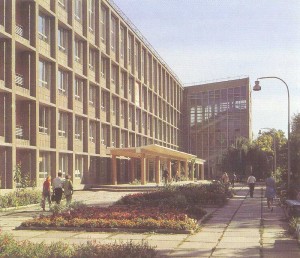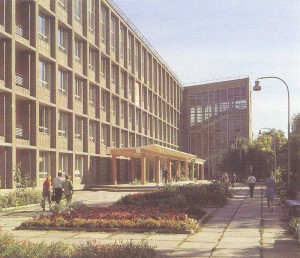 Its numerous buildings form a single architectural ensemble. The simplicity of style, laconic architectural forms and spacing of the buildings, interconnected by galleries, make it a pleasant sight.
The facade of the right wing of the laboratory building is decorated with a panel of forged aluminium, symbolising scientific and technical progress.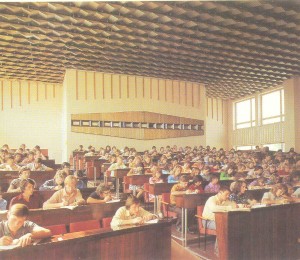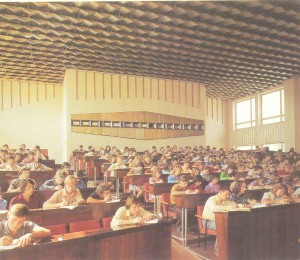 In 1975 a monument to the students and lecturers of the Institute who lost their lives in the war was unveiled. It is a black marble stele with just the dates 1941-1945 on it.
At its nine departments the Institute has more than 10,000 students training for twenty-four branches of engineering with a solid education in physics and mathematics. The students come from many of the Soviet republics, as well as the developing countries of Asia, Africa, and Latin America. The Polytechnic University has the most up-to-date educational, scientific and experimental facilities, and a scientific-and-technical library with two million Soviet and foreign books.
A great deal of attention is also paid to the health and recreation of the students. There are six student hostels which have their own clinic and a modern sports complex on the sea-shore.
Apart from the buildings of the Polytechnic University which are regarded as an architectural feature of modern Odessa, there are many other fine modern buildings on Shevchenko Avenue. It is essentially a green street, lined with fine sophora and plane trees, with stretches of lawn and wild grape vines on the buildings.