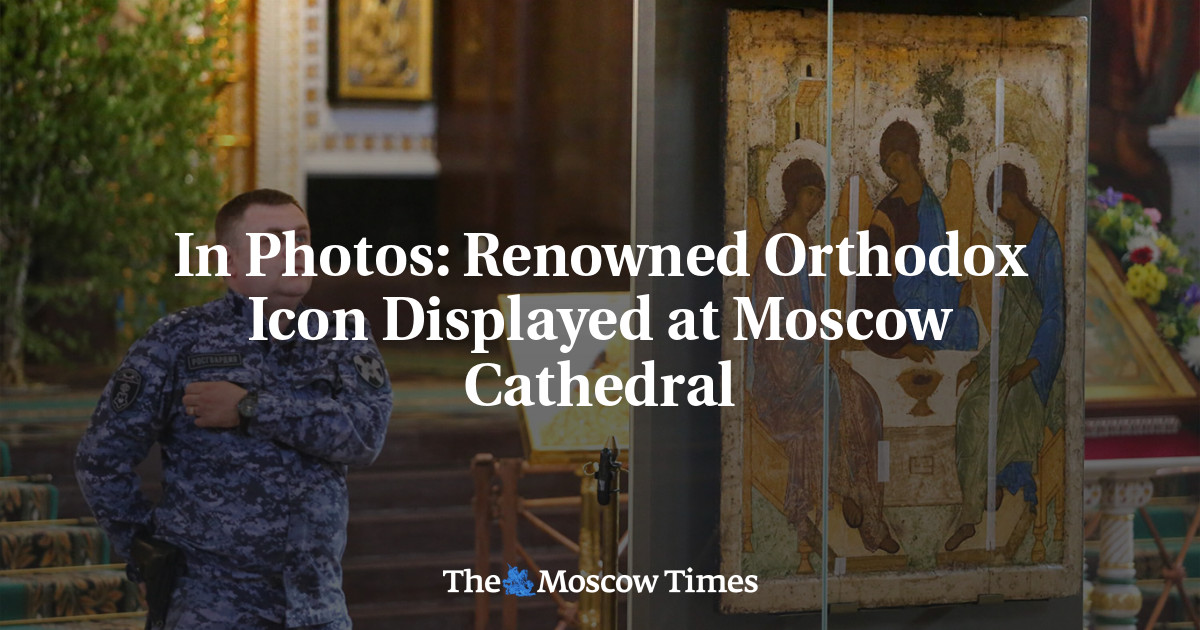 Russia's most famous icon and one of the most important works in Russian art history, Andrei Rublev's "Trinity," has been put on display at Moscow's Christ the Savior Cathedral despite significant controversy.
Art historians and experts have warned that the 600-year-old "Trinity" is in such a fragile state that moving it from Moscow's Tretyakov Gallery — where it had been kept since 1929 — could damage it irreparably.
Nonetheless, President Vladimir Putin ordered the icon to be handed to the Russian Orthodox Church, reflecting the Kremlin's deepening use of religion to rally patriotic sentiment.
Some political observers have called Putin's move a spiritual decision dictated by the difficult situation on the front line in Ukraine.
Following its display at Christ the Savior Cathedral, the icon will be brought to the Trinity Lavra of St. Sergius in Sergiyev Posad northeast of Moscow.
Here is a look at photos from the icon's installation at Christ the Savior Cathedral: