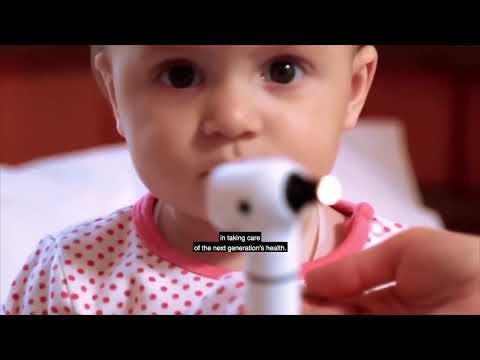 The Mother and Child (Mat i Ditya) group was founded in 2006 as one of the first private medical practices in Russia to provide exemplary, state-of-the-art services in gynecology, childbirth, neo-natal care and pediatrics. It was the "love child" of Dr. Mark Kurtser, a medical doctor and member of the Russian Academy of Sciences and now chairman of the board of the company. Dr. Kurtser founded the group to support and improve the health of Russian families, from the moment they consider starting a family until the children themselves are adults.
At the time, it was a radical but much-needed idea. Reproductive and infant health in Russia was still lagging behind its European neighbors. The idea of the Mother and Child group was to provide a full cycle of service for families, combining the most modern procedures, technologies and techniques with proven traditional methods. The emphasis is on modern methods and patient-oriented comfort and service.
At present the Mother and Child group has six hospitals and 34 clinics in 26 Russian cities employing more than 7,000 specialists. The group is the leading specialist in IVF, although that is just one of its specialties. Clinics and hospitals have practices in women's and men's health, childbirth, orthopedics, pediatrics, plastic surgery, dentistry, general surgery and many other areas. For emergencies, the clinics are on call 24/7 with ambulance services. And for non-critical care, Mother and Child clinics provide a wide variety of classes, such as for first-time mothers and fathers, and rehabilitation assistance that includes equipment, classes and psychological help.
It is no wonder that the Mother and Child group is the leader in private medicine in Russia today.
See the group's site for detailed information about clinics, hospitals and services.