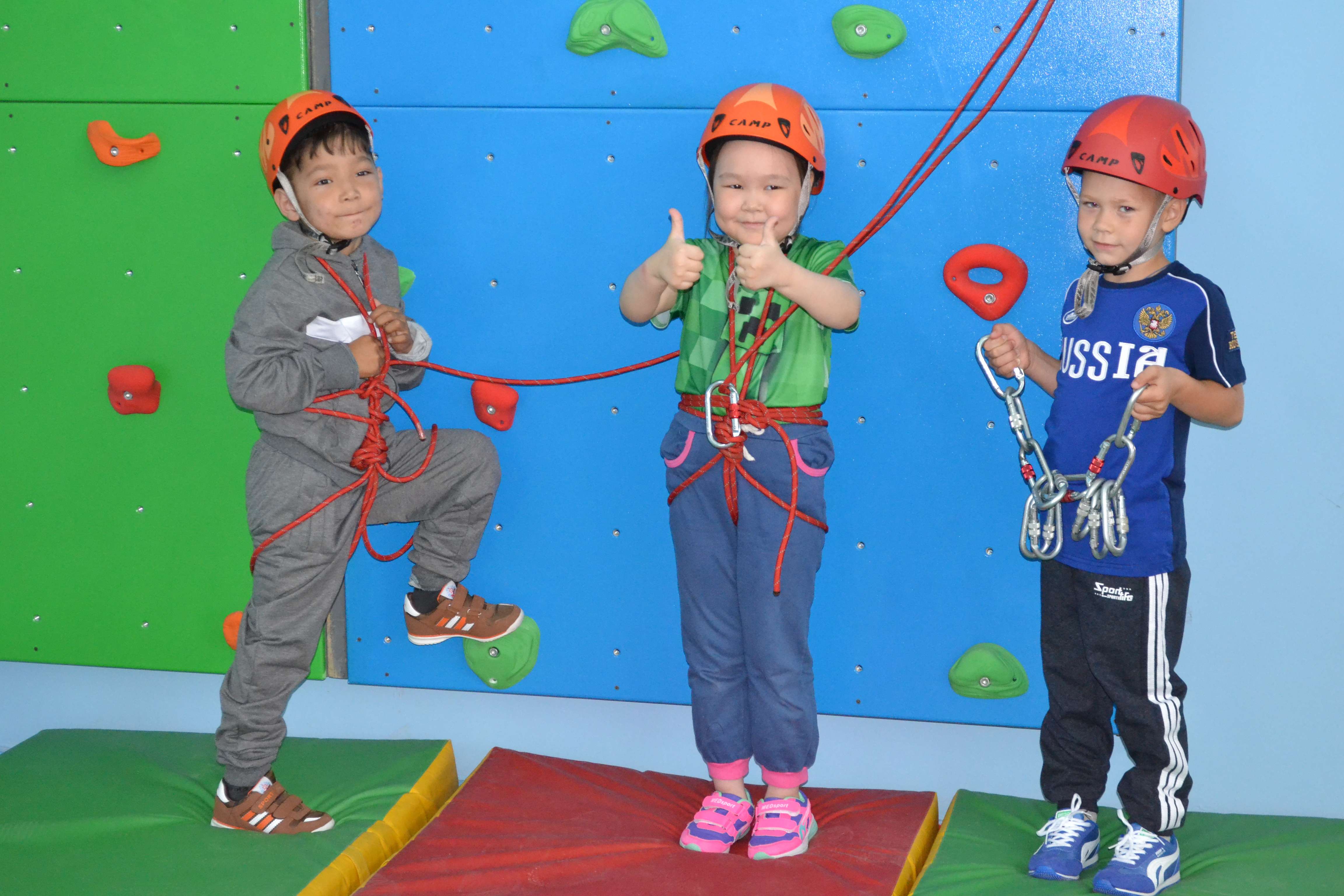 News from projects and regions
At the beginning of the new school year, a climbing wall was opened at the Seyakhinskaya Boarding School, the northernmost school in the Yamal Peninsula. The training module named Skalodrom was acquired through the grant funding of Gazprom Dobycha Nadym.
The rock-climbing structure will allow the students of the boarding school to improve their health, coordination, and resilience. The gift from Nadym gas workers will not only enrich the lives of northern indigenous children, but also help schoolchildren with vestibular disorders. About 70 persons have already signed up for the rock-climbing club.
The competition for special grants has already become a good tradition at Gazprom Dobycha Nadym. Since 2013, about 30 projects have been awarded grants in such areas as children's sports and creativity, education and environment, culture and promotion of patriotism.
"Thanks to the grant funds, our animation studio has been provided with new equipment: an interactive hardware and software package, an animation stand, and a video studio set," said Svetlana Mertyukova, principal of the boarding school in the Nyda village, Nadymsky District. "We are now proud owners of a whole array of animated films in the Nenets and Russian languages. They are engaging and easy to understand. The children are thrilled!"
Background
Gazprom Dobycha Nadym is a wholly-owned subsidiary of Gazprom. The company's key activities are production and treatment of gas and gas condensate.
Gazprom Dobycha Nadym was the first gas production company in the north of Western Siberia. It was created to develop and operate the Medvezhye oil, gas and condensate field. It is now also involved in production at the Yubileynoye, Yamsoveyskoye, and Bovanenkovskoye fields. The company holds the license for the development of the Kharasaveyskoye gas and condensate field, where pre-development is still in progress.
Area of activity: Nadymsky, Purovsky, and Yamalsky Districts of the Yamal-Nenets Autonomous Area. Gazprom Dobycha Nadym is the key job provider in the town of Nadym and the Pangody settlement. The company's team comprises over 10,000 employees.
Gazprom Dobycha Nadym has 13 operating gas facilities and 15 specialized branches. The annual gas production of the company is over 100 billion cubic meters.
The company has adopted an environmental management system in accordance with the ISO 14001:2015 standard.
Related news