For a long time Vladimir has been the capital of the Old Russia. Nowadays the solemnity and originality of its architecture will bring you to the atmosphere of a big medieval Russian city. The symbol of the city is represented by the Golden Gates, which were the front entrance to the city. This is the unique white-stone architectural masterpiece of the 12th century. They present at the same time the triumph arch, the tactical tower and the church. The Golden Gates are included to the UNESCO World Heritage List.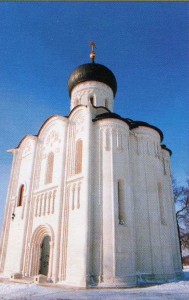 The Dmitrievsky Cathedral is one of the most elegant and at the same time majestic ancient cathedrals, it's the classical example of the Vladimir-Suzdal architectural style. Its walls are ornamented with inimitative lithic traceries. There are more than 1000 carved stones here. The monument is also guarded by UNESCO. The opportunity of visiting the cathedral was given to the tourists not so long ago, only in 2005. It has been closed during thirty years.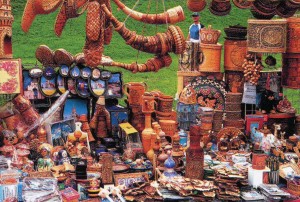 On the sharp hill above the Klyazma river there is a white-stone Uspensky Cathedral. Its walls are plenteously ornamented with frescoes. Here it is possible to see the frescoes of the 12th century, saved by a miracle till the present days. Some of the frescoes and icons are made by the most famous Russian icon-painter Andrey Rublev. Hospitable Vladimir offers to its guests the opportunity not only to admire with the various architectural monuments but also to visit numerous interesting museums and exhibitions letting the tourists to get acquaintance with the rich cultural and historical heritage of Russia.