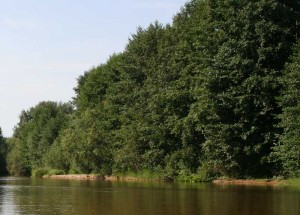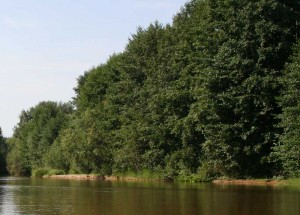 On the initiative of S. M. Kirov, the Central Park of Culture and Rest was opened in 1932.
The park extends over nearly 100 hectares. On its territory there are about 18,000 trees, lime-trees and elms, larches and cedars, maples and poplars and silvery willows varying in age from three to 260 years.
At the beginning of the 19th century the famous architect C. I. Rossi designed the layout of the park; and now such creations of his as the Elagin Palace (shown in the Map), the buildings of the Kitchens and the Stables, a granite pier and several pavilions can be seen there.
In 1927 the Strelka (Spit) of the Elagin Island .was mounted in an imposing granite pier with two lions on it (by the architect L. A. Ilyin); from the Spit one gets a splendid view of the Gulf of Finland.
Formerly a park for court nobility, it has become now a favourite haunt of Saint Petersburg holiday-makers. In summer thousands of people come to the park to have a quiet rest, to go boating, or to enjoy symphony music. They may also play volleyball or read an interesting book.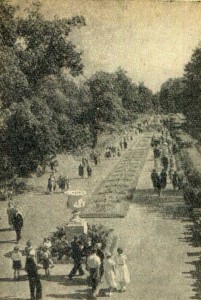 Spending one's holiday on the Kirov Islands is lots of fun!