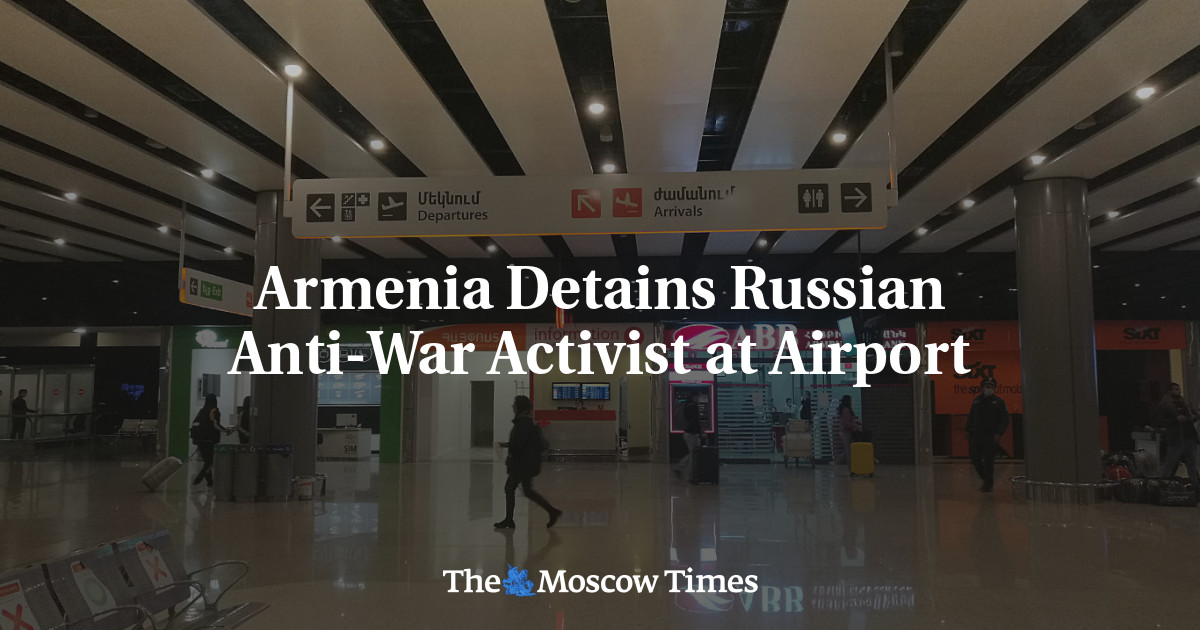 A Russian anti-war activist has been detained upon arrival in Armenia's capital Yerevan, he told independent Russian human rights watchdog OVD-Info.
Nikita Kamensky had arrived at Zvartnots International Airport on a flight from Istanbul early Tuesday, OVD-Info reported, when he was detained for an unknown reason.
The detention could be linked to Armenia's obligations under its extradition treaty with Russia, where Kamensky has been listed in the wanted persons database since December 2022.
Kamensky, 31, had been briefly detained in Moscow in July for painting anti-war graffiti near a metro station in the north of the capital.
Law enforcement officers raided his apartment several days later, and he was subsequently charged with criminal vandalism.
Last week, prominent opposition politician Batyr Boromangnayev from the Russian republic of Kalmykia was detained at Mongolia's Chinggis Khaan International Airport upon arriving there from Kazakhstan.
Boromangnayev, who was planning to seek asylum in Mongolia, said local officials threatened to deport him back to Russia.
Boromangnayev, who has faced several administrative cases in Russia linked to his political positions, remains in detention at the airport, according to information published by Kavkaz.Realii, an affiliate of the U.S. government-funded Radio Free Europe/Radio Liberty outlet.