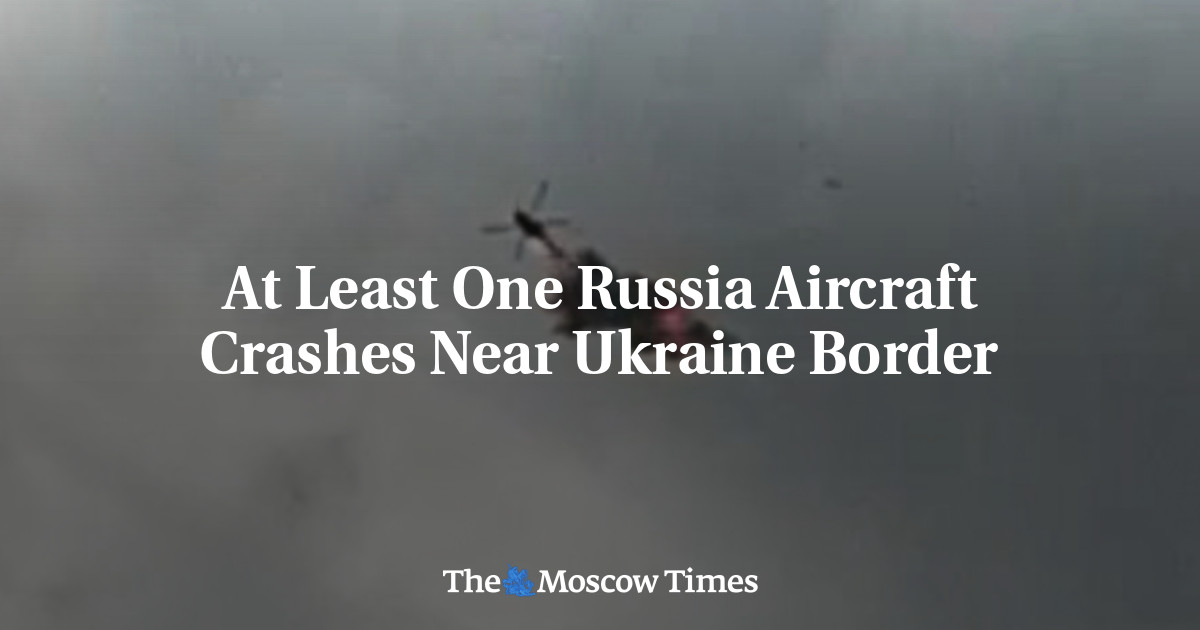 At least one helicopter crashed on Saturday in a southern Russian region bordering Ukraine, local authorities said, with one official saying Moscow has lost four aircraft.
In a terse statement on messaging app Telegram, Alexander Bogomaz, the governor of the Bryansk region in southern Russia, said a helicopter crashed in the town of Klintsy.
He did not say what happened to the crew but added that a woman suffered injuries and was hospitalized.
"Five houses have been damaged," he said, without elaborating on the reason behind the crash.
But in a conflicting statement, Vladimir Rogov, a Moscow-installed official in the Russian-controlled part of Zaporizhzhia in southern Ukraine, said that four Russian aircraft had been shot out of the sky: two MI-8 helicopters, an SU-35 fighter jet and an SU-34 fighter bomber.
He said that the crew of the helicopters and the SU-34 had died.
He did not provide further details.
Footage of several Russian aircraft crashing in the region of Bryansk has been circulating on Russian social media. One video shows a helicopter apparently being hit and catching fire.
There was no immediate comment from the Russian defense ministry.
"Russians are very upset today," Ukrainian Deputy Prime Minister Iryna Vereshchuk said on social media.
"We can understand them: minus two fighter jets and minus two helicopters."
Western allies have delivered increasingly powerful weapons to Ukraine, and Britain this week announced it would send Storm Shadow missiles, becoming the first country to send longer-range arms to Kyiv.