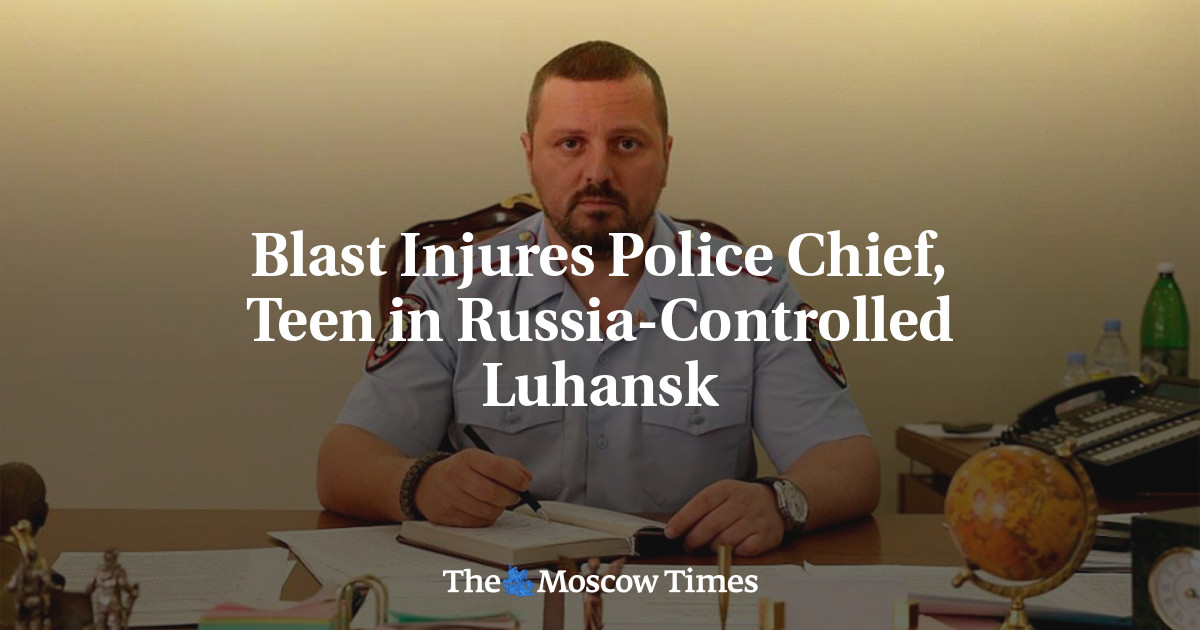 Seven people including a Russian-installed senior official and a teenager were wounded when an explosion ripped through the center of Russian-controlled Luhansk in eastern Ukraine on Monday, the regional head said.
"As a result of an explosion in the center of Luhansk, seven people were injured," Leonid Pasechnik, head of the Russian-backed self-proclaimed Luhansk People's Republic (LNR), said on social media.
He said four men — including a 17-year-old teenager and the head of the local Interior Ministry, Igor Kornet, were in a "serious condition."
"Medics are fighting for the lives of the wounded," Pasechnik said.
Citing preliminary information, he said an explosive device went off during rush hour.
State news agency RIA Novosti, reporting from Luhansk, said the explosion had taken place in a barber shop next to the buildings housing the local government and the legislature.
The eastern region of Luhansk is one of four Ukrainian regions Russian President Vladimir Putin claimed to have annexed last year.