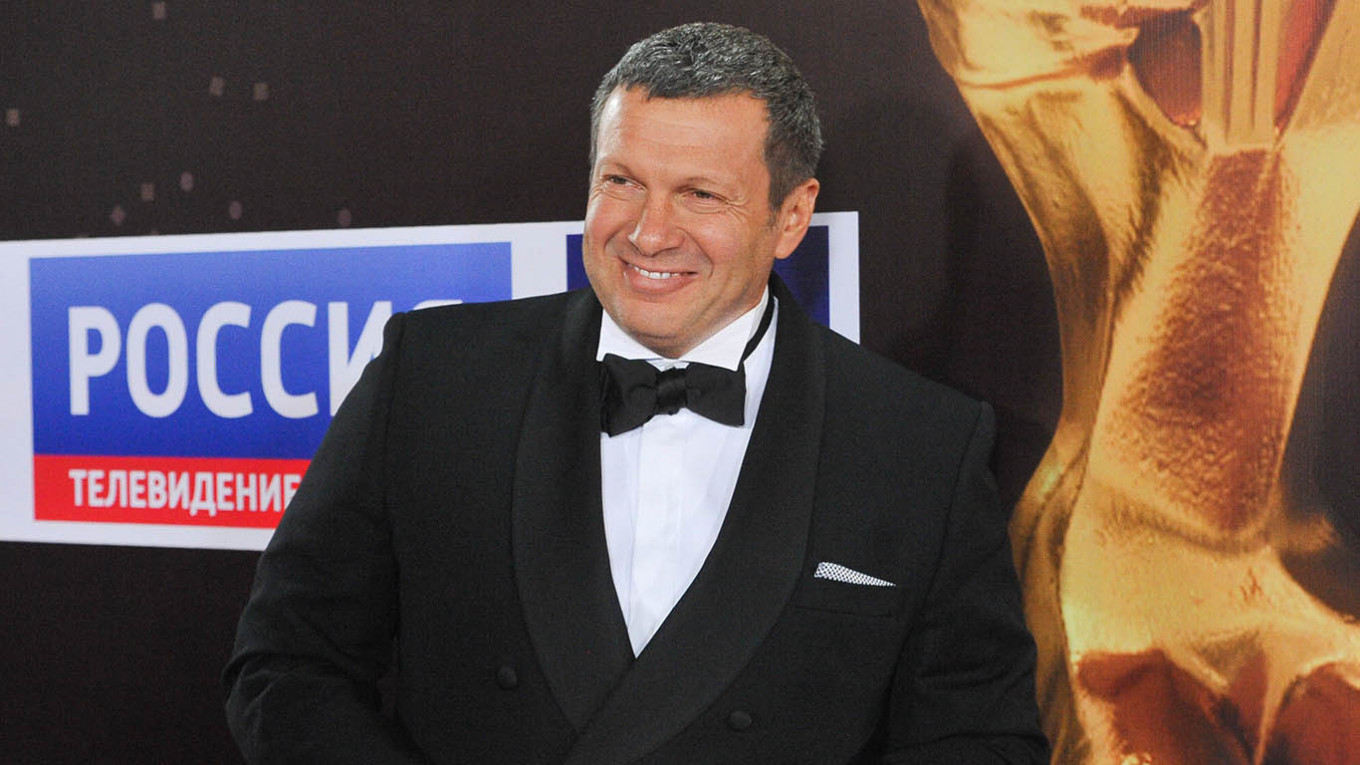 Pro-Kremlin spin doctor Vladimir Solovyov has been banned from the Clubhouse app after attempting to start a discussion on LGBT issues in Russia.
The conservative talk show host was banned from the audio-based social media platform Monday shortly after he created a discussion room titled "Why didn't Russia's queer revolution take off?"
"This is very funny," Solovyov tweeted following the ban. "Clubhouse is scared of my mere appearance on the network — that's all you need to know of that outlet's 'free speech values'."
According to information obtained by Russkii Marketing Telegram channel, the ban was initiated not by app moderators but by users who filed multiple complaints against the discussion room that Solovyov created.
"Of course! Are you scared [of me], little ones?" Solovyov said in response to the news of user-initiated complaints.
Clubhouse is now Russia's most-downloaded free iOS app, the App Annie app analytics company confirmed to the Izvestia newspaper Monday.
Out of an estimated global usership of 3 million people, the invite-only app is estimated to have up to 50,000 active users in Russia, Izvestia noted in the same report, citing investment analyst Ruslan Pichugin.
The app, which allows users to communicate via real-time voice recordings, became increasingly popular after the platform hosted a viral chat between SpaceX and Tesla CEO Elon Musk and Robinhood CEO Vlad Tenev.