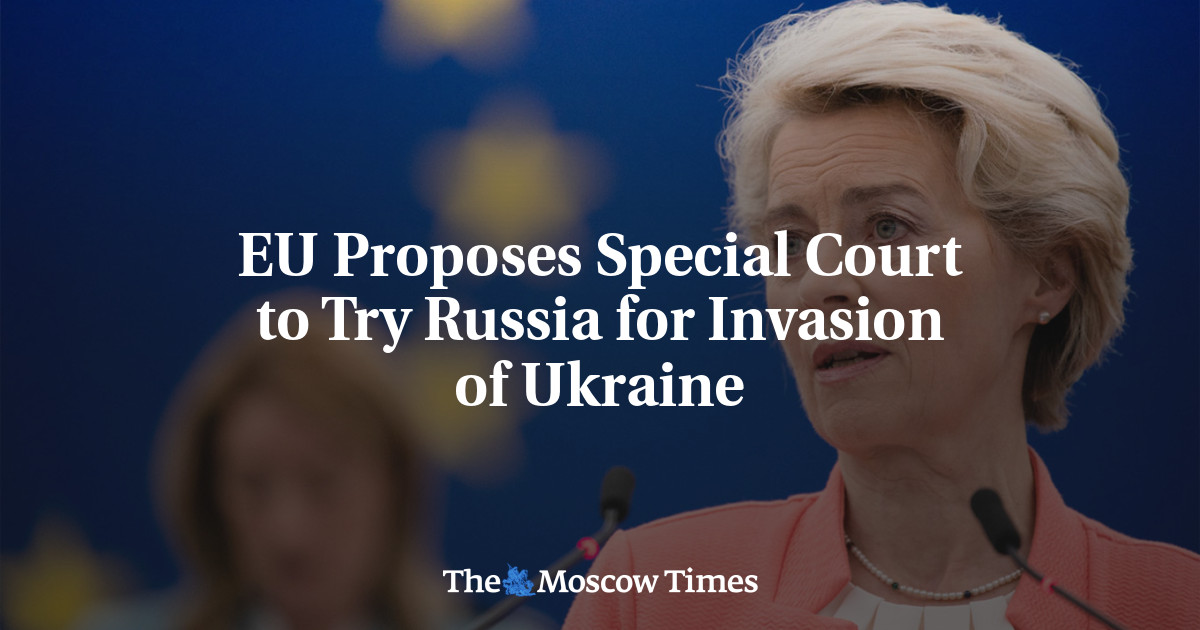 European Union chief Ursula von der Leyen on Wednesday floated the idea of a "specialized court" to put Russia's top officials on trial over the war in Ukraine.
"While continuing to support the International Criminal Court, we are proposing to set up a specialized court backed by the United Nations to investigate and prosecute Russia's crime of aggression," she said in a video statement.
Ukraine has long been pushing for such a specialized tribunal, with its president, Volodymyr Zelensky, saying Russia must be brought to justice for its "atrocities".
But the initiative faces formidable legal and political obstacles.
The main obstacle Ukraine and its Western allies face is that the International Criminal Court (ICC) does not have jurisdiction over Russia's "crimes of aggression" — its invasion and war in Ukraine — because Moscow is not a signatory to the court's treaty.
That tribunal can therefore only judge specific cases of war crimes and crimes against humanity perpetrated in Ukraine, but even then Russian President Vladimir Putin and his prime minister and foreign minister enjoy immunity from prosecution while in office.
The only way the ICC can be called in to judge Russia's war is through a decision by the UN Security Council — something that Russia, with its permanent seat on the council, would veto.
To get around that, von der Leyen is proposing to have a court set up in an EU country that could tackle Russia specifically on the crime of aggression while leaving war crimes and crimes against humanity to the ICC.
The Netherlands, which already hosts the ICC in The Hague, has indicated its willingness to establish the mooted new court on its territory.
"It is our task, as the international community, to make sure that we do justice," Dutch Foreign Minister Wopke Hoekstra said while attending a NATO meeting in Romania.