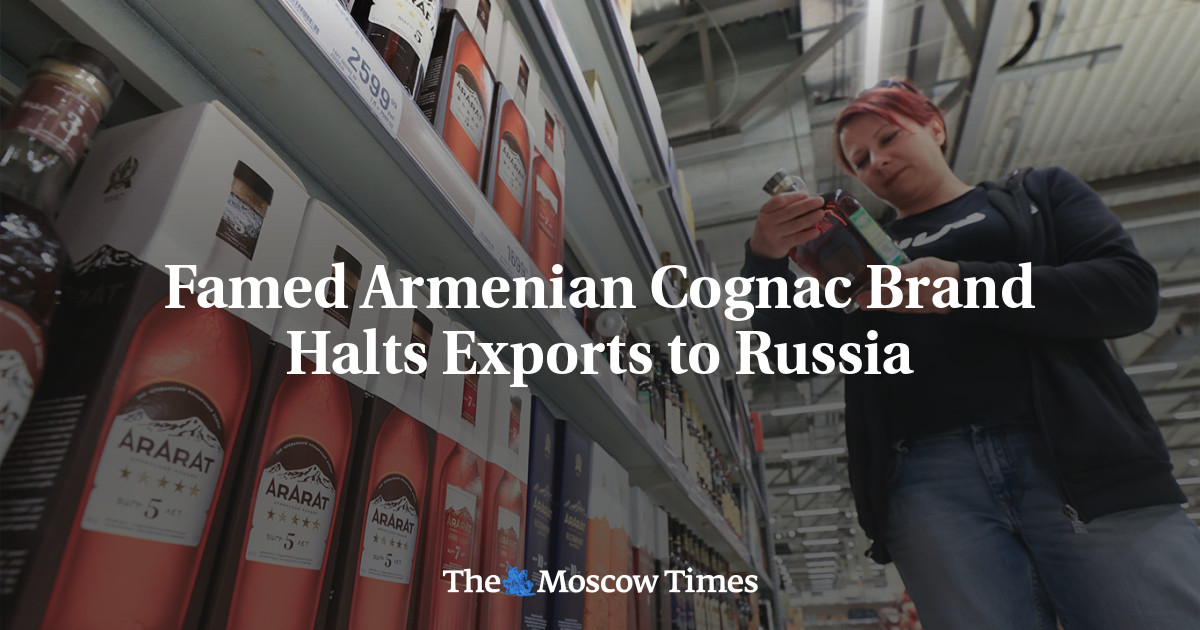 Yerevan Brandy Company, the producer of the iconic Armenian cognac brand Ararat, will halt exports to Russia, Interfax reported Thursday, citing Armenia's Economy Minister Vahan Kerobyan.
The Russian market accounts for about 80% of all Ararat exports and the embargo is expected to negatively impact Armenian cognac grape suppliers, Kerobyan was quoted as saying at a parliamentary meeting.
Yerevan Brandy Company's parent company, the French wine and spirits group Pernod Ricard, condemned the Kremlin's invasion of Ukraine and stopped all exports of its international alcohol brands to Russia in April to comply with Western sanctions.
Ararat and Noy, the two cognac brands produced by Yerevan Brandy Company, are among the top three best-selling cognac brands in Russia, according to data collected by NielsenIQ consumer intelligence company and cited by the Kommersant business daily.
But market specialists surveyed by Kommersant said Armenian cognac is unlikely to disappear from Russian stores in the near future given the large volume of accumulated stocks.
Some market analysts believe Pernod Ricard may even consider selling the factory in order to continue exports to Russia.