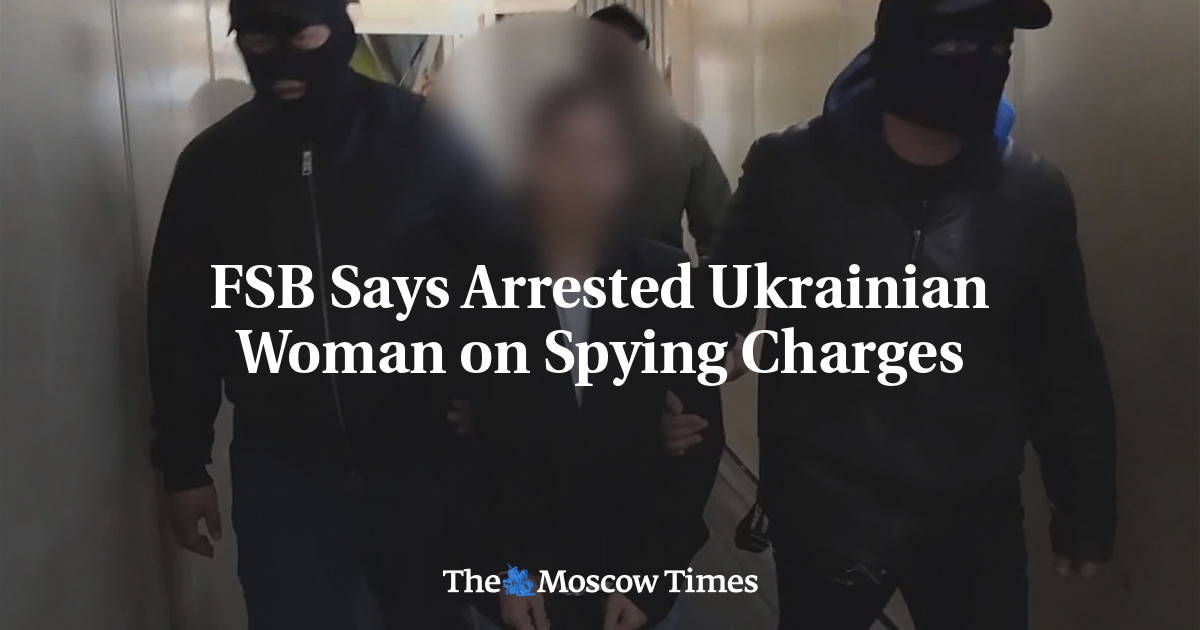 Russia's Federal Security Service (FSB) said Tuesday it had arrested a 25-year-old Ukrainian woman accused of illegally gathering information on the Russian military, charges punishable by up to 20 years in prison.
"On the instructions of foreign special services, the suspect transmitted information regarding facilities, military equipment, fortifications and combat positions of the Russian Armed Forces," the FSB said in a statement, according to the state-run TASS news agency.
The FSB did not immediately identify the woman arrested, and video released to the press blurred her face as she was escorted by masked law enforcement officials onto a plane.
However, the independent Mediazona news website reported that the woman is likely Lenie Umerova, a Crimean Tatar and citizen of Ukraine who was arrested in December while crossing the Russian-Georgian border on her way to visit her ailing father in annexed Crimea.
Following her arrest, a court ruled to deport Umerova from Russia and she was held in a detention center for foreign citizens until March.
While that ruling was eventually overturned and Umerova was released from custody, she was detained again and spent another 45 days in jail on charges of disobeying police.
In early May, Umerova's relatives learned that she had been accused of espionage and transferred to Moscow's notorious Lefortovo prison, where other prisoners accused of spying, such as Wall Street Journal reporter Evan Gershkovich, are held.