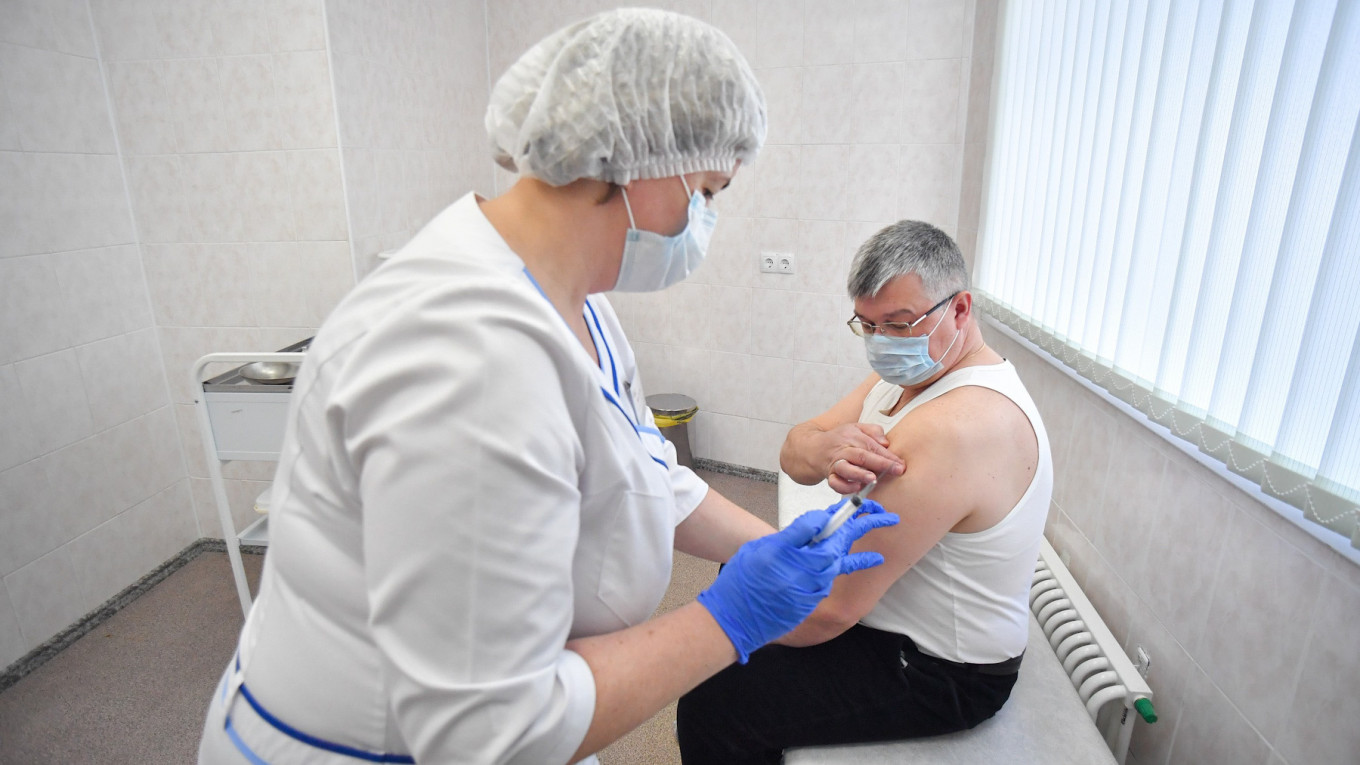 Russia has launched a mass vaccination campaign against the coronavirus with its own vaccine, putting doctors, social workers and teachers in the top priority group.
The Sputnik V vaccine's developers have said the jab is 95% effective based on interim data from its Phase 3 clinical trials, which are still underway as the large-scale vaccination effort begins. It is only available to people between 18-60 with no pre-existing conditions.
The vaccine, which was the first in the world to be registered by a country, was named after the world's first space satellite, which was launched by the Soviet Union.
Here's a look at some of the first vaccinations administered in Russia: