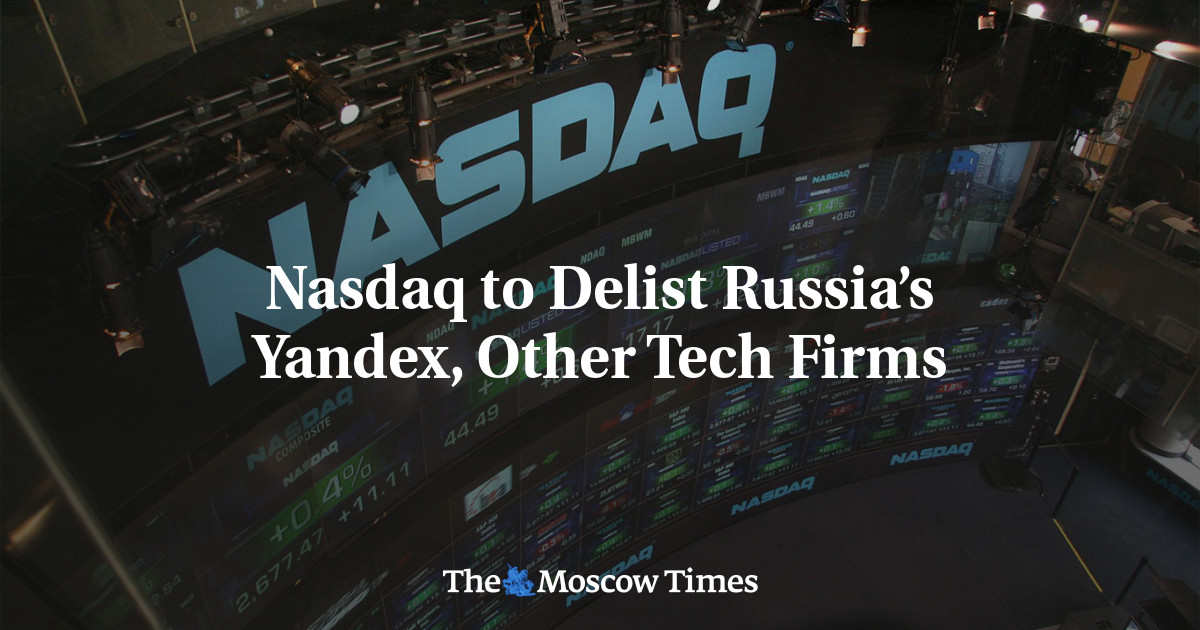 Nasdaq has notified Russia's tech giant Yandex and four other major internet companies that their stocks will be delisted this month unless they appeal the stock market's decision.
Nasdaq and the New York Stock Exchange halted all listings of Russian companies in the days after Russian troops invaded Ukraine on Feb. 24, 2022.
Nasdaq said it has notified Yandex, the e-commerce platform Ozon, the payment service provider QIWI, the job search site HeadHunter and the real estate database Cian of plans to delist their securities on March 24.
"The securities will remain halted, and unavailable to trade, until any appeal is resolved, and the securities are removed from Nasdaq," the company said Wednesday.
Yandex, Russia's largest search engine that also offers popular services like taxi-hailing and food delivery apps, and Ozon have vowed to appeal Nasdaq's decision.
Both firms said Nasdaq's anticipated delisting would not affect their operations or financial position.
The Russian companies have evaded Western sanctions over the Ukraine invasion, with Yandex's top management resigning after being targeted by personal sanctions.
The Moscow Stock Exchange said it would continue trading the Russian companies' stocks as normal "on the condition that they continue disclosing information."
Yandex, Ozon, QIWI, HeadHunter and Cian stocks fell by up to 3% when trading opened Thursday.