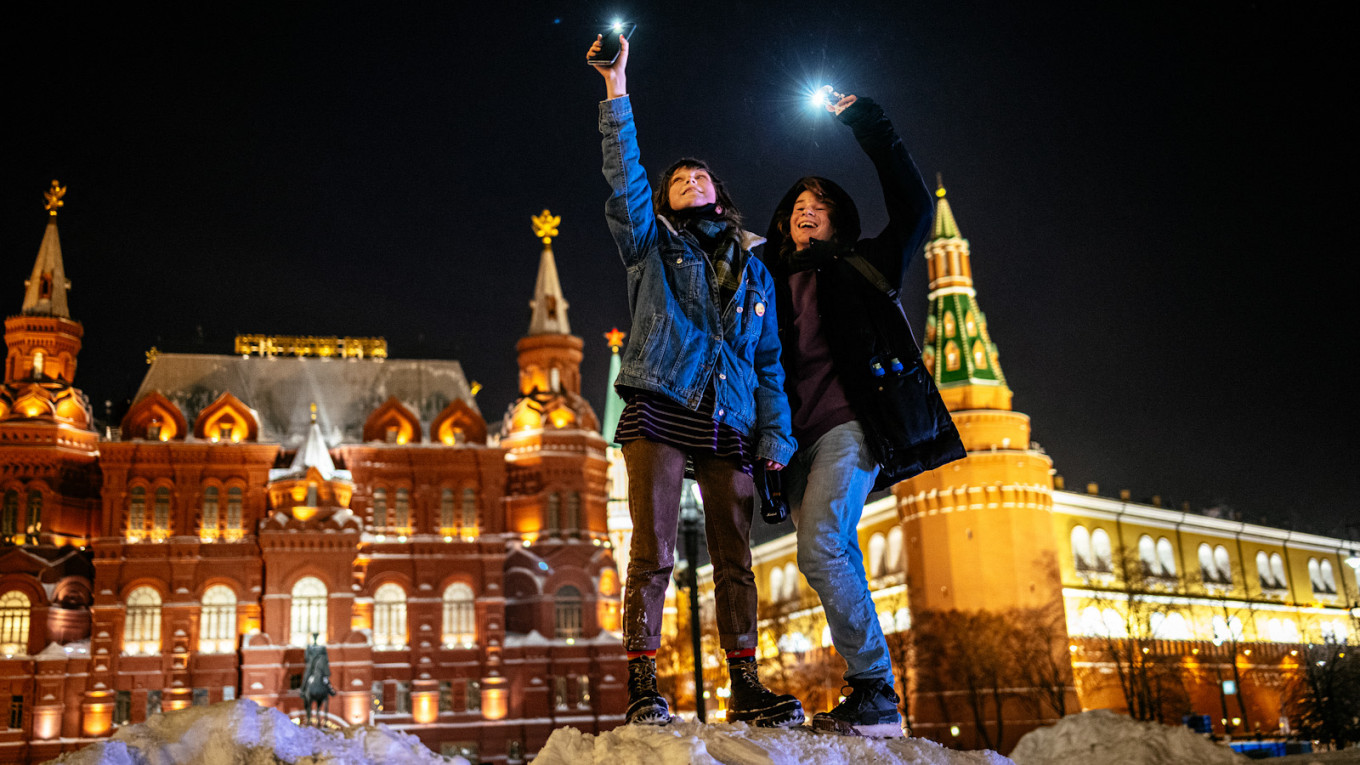 People across Russia gathered in residential courtyards and public squares late on Sunday, lighting their phone flashlights in a show of support for jailed Kremlin critic Alexei Navalny.
The new tactics were an effort to avoid the harsh police crackdown seen at previous protests in Navalny's support over the past month and resembled similar neighborhood protests seen in Belarus.
The flashmob's official hashtag #любовьсильнеестраха (Love is stronger than fear) went viral on Russian Twitter and Instagram as tens of thousands took to social media to share their protest selfies.
Some 19 people were detained across the country during the demonstrations, according to the independent police monitor OVD-Info.
Here is a closer look at Russia's Belarus-style neighborhood protests: