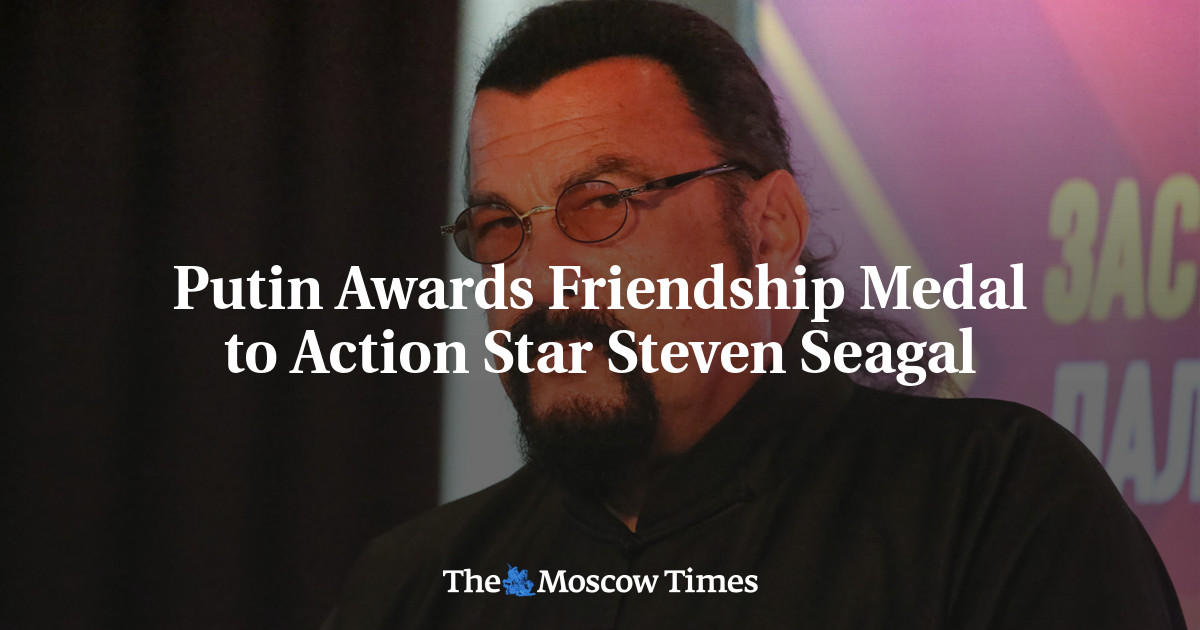 Russian President Vladimir Putin on Monday awarded Steven Seagal, the U.S. action star turned vocal Kremlin supporter, the Order of Friendship medal, an award given to those working to improve Russia's international relations.
Seagal, 70, was granted Russian citizenship in 2016 and has been serving as a special envoy of the Russian Foreign Ministry for humanitarian relations with the U.S. and Japan since 2018.
Seagal was awarded the medal in recognition of his "immense contribution to the development of international cultural and humanitarian cooperation," according to the decree published on the government website.
The Hollywood actor has been a vocal supporter of Russian President Vladimir Putin and is currently working on a documentary about the war in Ukraine, according to sources close to the Kremlin.
Seagal made a highly publicized visit to eastern Ukraine in August last year as part of his work on the documentary. While his visit was widely praised by pro-Kremlin pundits, other observers were appalled, with many pointing out that Seagal's visit had included a stop at the Olenivka prison, where at least 50 Ukrainian prisoners of war are believed to have been killed.