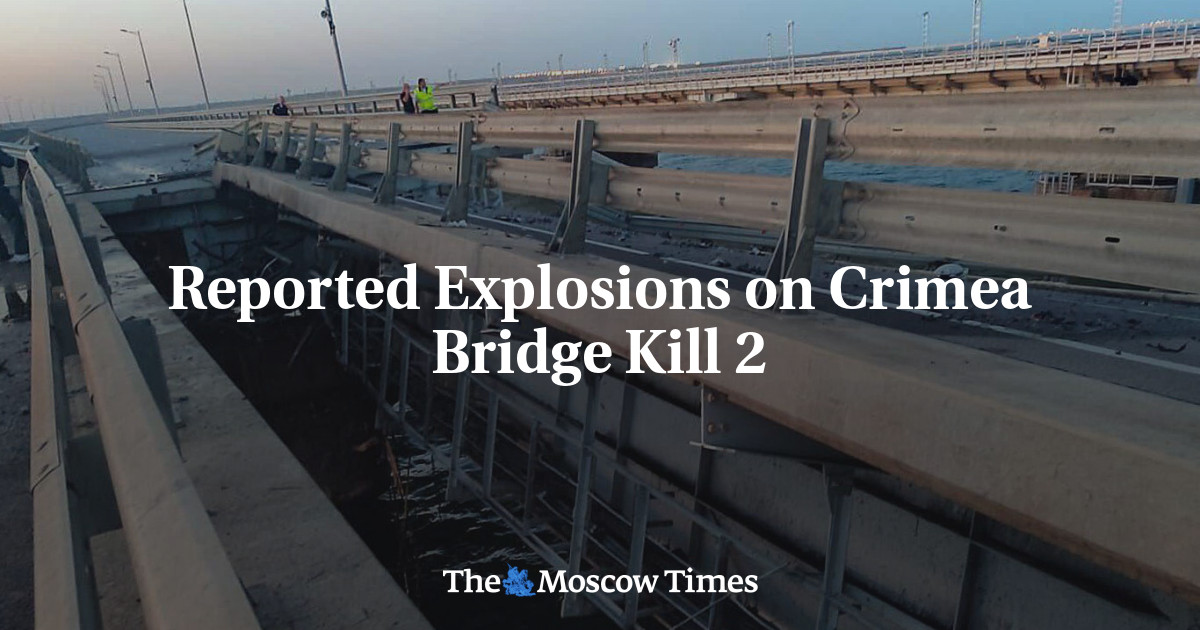 Two people were killed in a reported explosion on the Crimea bridge, which links the annexed peninsula to southern Russia's Krasnodar region, state-run media and Russian officials said Monday.
"Traffic was stopped on the Crimean bridge: an emergency occurred in the area of the 145th pillar from the Krasnodar Territory," the Russia-installed governor of Crimea Sergei Aksyonov wrote on the Telegram messaging app.
He did not provide further details.
The governor of southwestern Russia's Belgorod region said on Telegram that a couple from his region was killed and their daughter injured in the "emergency situation" on the Crimea bridge.
Pro-war military bloggers and Russian media reported that two explosions hit the bridge early Monday, but these reports could not immediately be confirmed.
While some Russian officials have so far avoided assigning blame for the incident, a number of others were quick to accuse Ukraine of being behind what they described as a "terrorist attack."
"The terrorist regime of Kyiv committed another crime — it attacked the Crimea bridge," said the chairman of the Russia-backed legislative assembly in Crimea, Vladimir Konstantinov.
Similarly, Russia's Investigative Committee, which probes serious crimes, launched a criminal investigation into the incident, calling it a "terrorist attack" that was orchestrated by "Ukrainian special services."
Meanwhile, sources told AFP that the Ukrainian navy and Security Services of Ukraine (SBU) carried out an attack on the Crimea bridge.
"Today's attack on the Crimean bridge is a special operation of the SBU and the navy," the security service source said. The strike was carried out using waterborne drones, according to the same source.
Crimea has been regularly hit by strikes and attacks targeting Russian-installed officials and infrastructure over recent months that Moscow has blamed on Kyiv.
AFP contributed to the reporting.