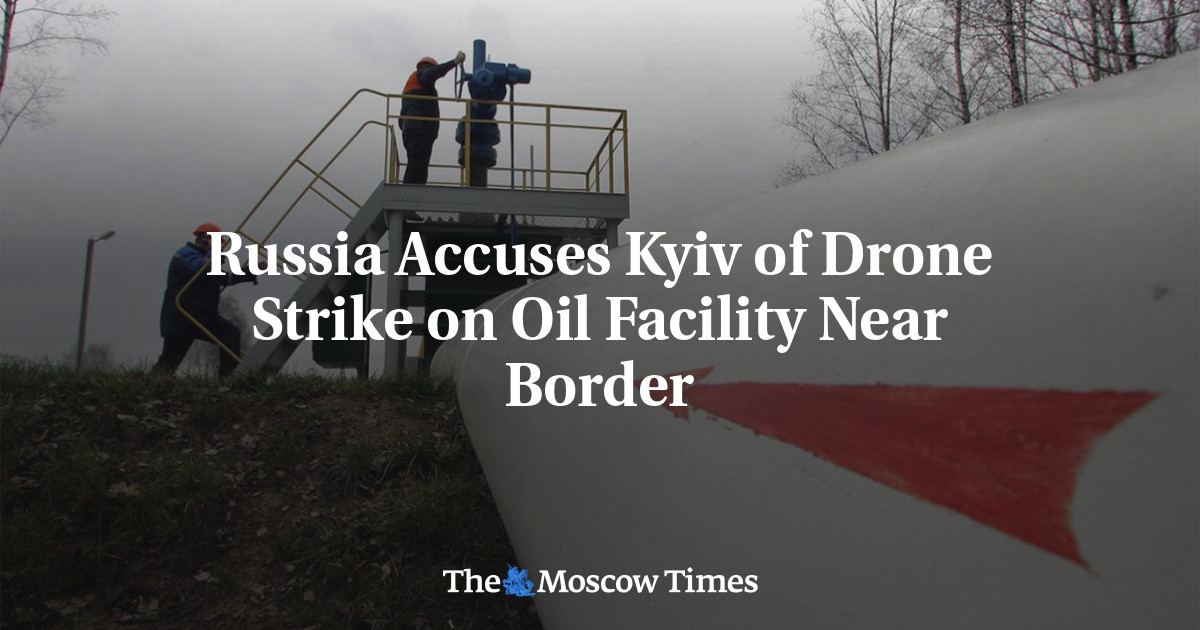 A military drone has attacked an oil pumping station for the Druzhba pipeline near the Ukrainian border, the regional governor said Tuesday, blaming Kyiv for the strike.
The Druzhba pipeline, one of the largest oil pipelines in the world, runs through Russia's Bryansk region several dozen kilometers from the border with Ukraine.
"The armed forces of Ukraine, using a UAV, attacked the territory of the Novozybkov oil pumping station of Transneft. There were no casualties," Bryansk region Governor Alexander Bogomaz wrote on the Telegram messaging app.
Bogomaz said emergency services had been deployed to the scene, and that electricity was turned off in nearby towns for safety reasons. He did not report any casualties.
Ukrainian officials have not yet commented on the claim.
Authorities have shut off electricity to five neighboring villages as investigators look into the attack, Bogomaz said.
The Soviet-built Druzhba pipeline, one of Russia's main export pipelines, provides oil to Germany, Poland, Hungary, Slovakia and the Czech Republic.
Russia's regions bordering Ukraine have regularly reported cross-border attacks in the 13 months since the Kremlin sent troops into its pro-Western neighbor. Kyiv has neither confirmed nor denied responsibility for these incidents.